We've already introduced our new 2022 menu in a previous blog post while highlighting a few of our spring seasonal items. Now, we're dishing out 6 of our new summer seasonal items!  
Our summer menu is available at events from July through October. Each item has been carefully curated by our Chefs with the freshest, in-season items you can get. We do our best to source from local growers, like our friend Reuben Hershberger from Leesburg, Ohio, who brings us fresh, Amish-grown produce every week.  
So, let's dig in… starting off with our new hors d'oeuvres: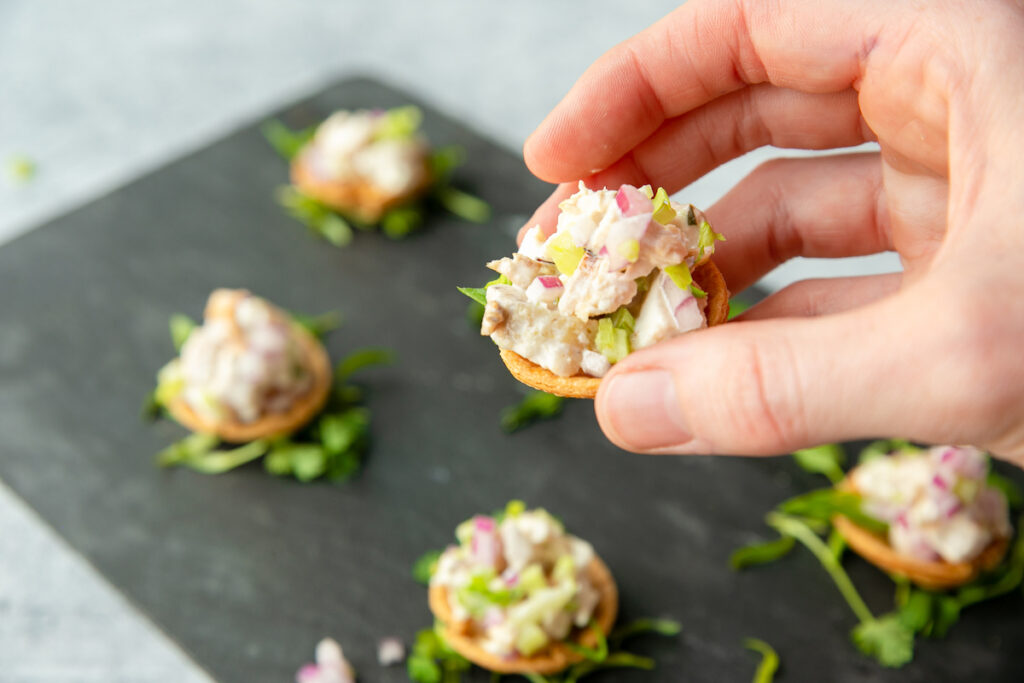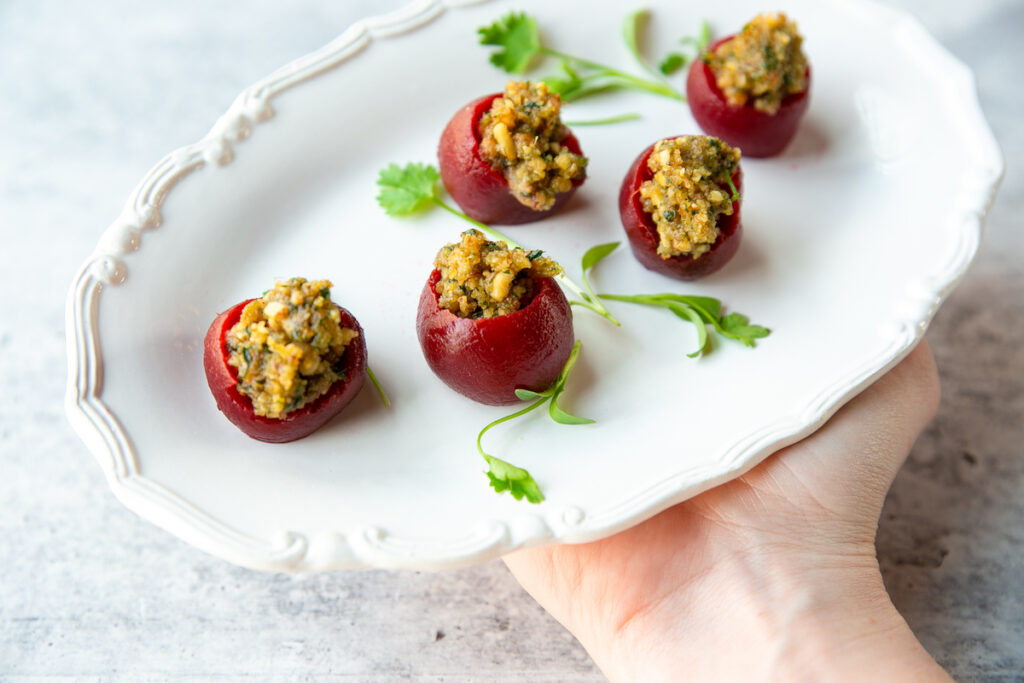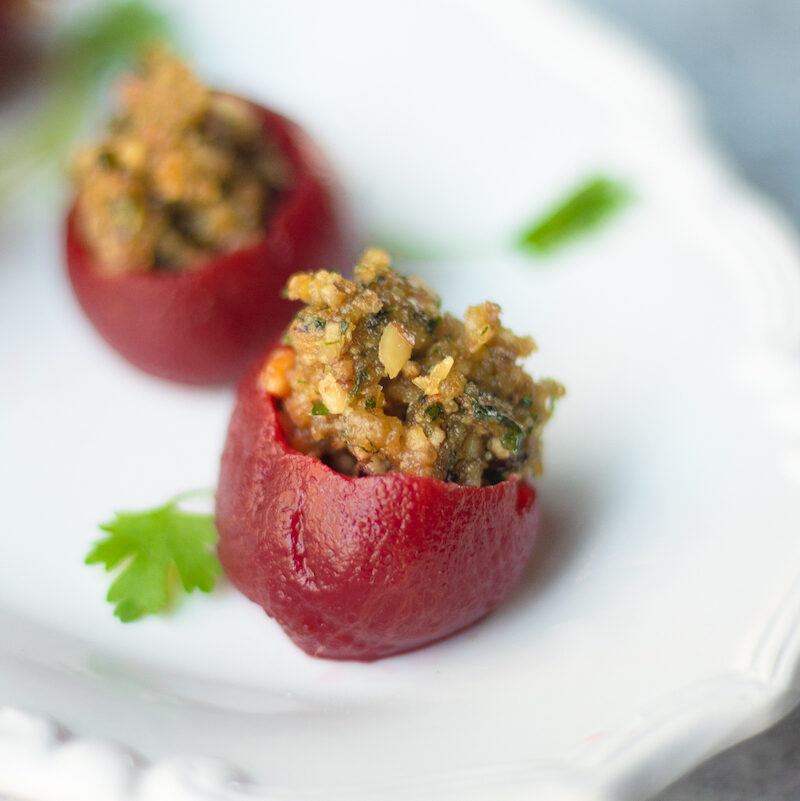 1. Stuffed Pickled Beet
A pickled b

eet stuffed with walnut herb gremolata. 
This healthy bite tastes as bright and colorful as it looks! Although the color is bold, the flavor is subtly tangy with a nutty sweetness from the walnut herb gremolata. (A gremolata is an Italian condiment that typically contains garlic, parsley and lemon zest.) And because it's vegan, gluten-free, AND dairy-free, many of your guests will be able to enjoy it. (FYI: This item contains nuts.)
2. Chicken Salad Wonton Cups
Creamy chicken salad in a crispy wonton cup.
Seriously… what screams summer more than chicken salad?! Coated in a dressing we make in house, our chicken salad has crisp bites of diced red onion, scallions, and celery. This nostalgic bite will be gobbled up by your guests as quick as we bring them out! (FYI: This item contains nuts.)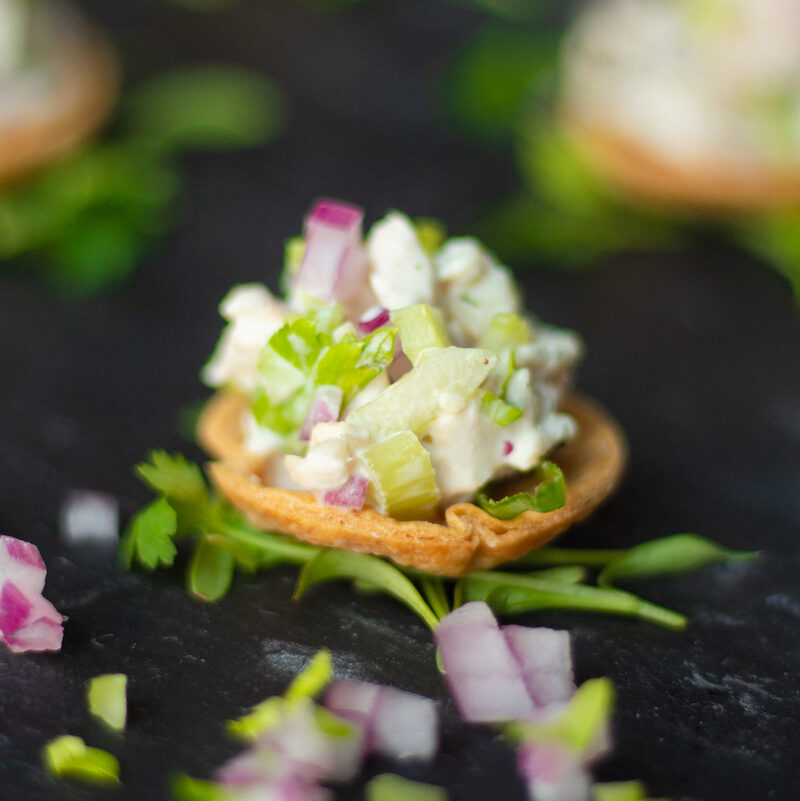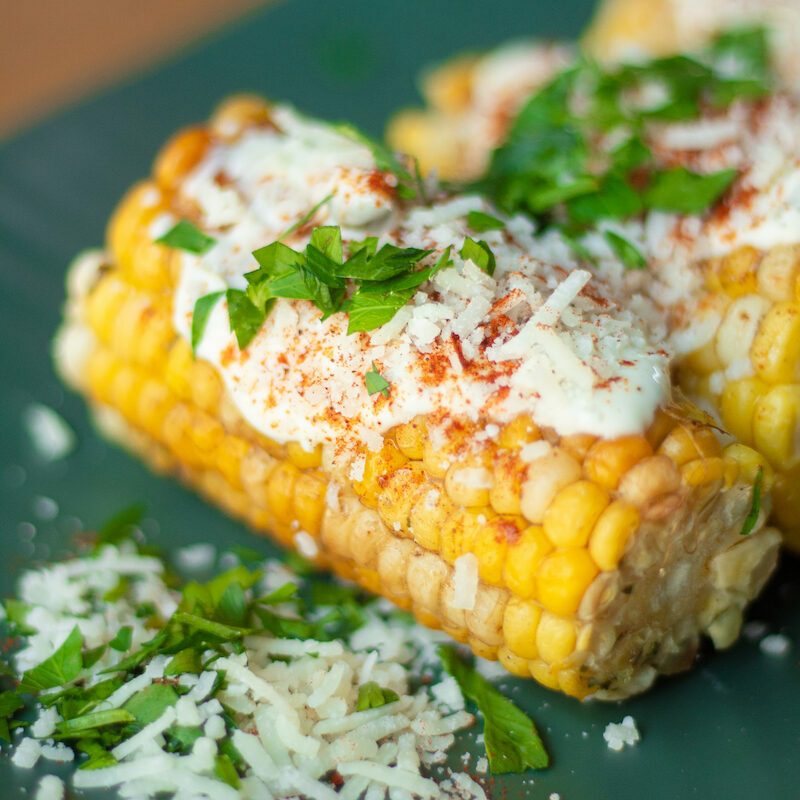 3. Mexican Street Corn Cobbettes
Mini corn on the cob drizzled with chipotle aioli, cotija cheese, and cilantro.
Inspired by elotes, the classic Mexican street food of corn on the cob which is charred on the grill and then slathered in sauce, spices, garlic, and Cotija cheese. We serve it displayed on a buffet, or skewer them to be passed to guests individually. Either way, this gluten-free item is packed with a-maize-ing flavor and your guests will definitely be coming back for more!
4. Lobster Scampi
Butter poached lobster meat tossed in lemon herb white wine sauce. 
A seafood delight that will have your guests dreaming of dinner on the docks! The lobster is tossed in a creamy garlicky, lemony, white wine sauce that is delicious over one of our pastas, or you can pair it with your sides of choice, like rosemary roasted potatoes and seasonal veggies.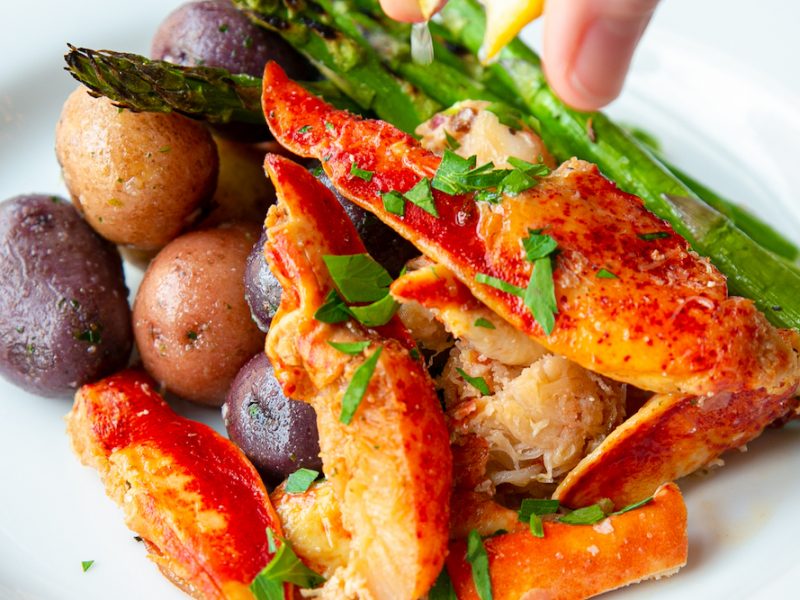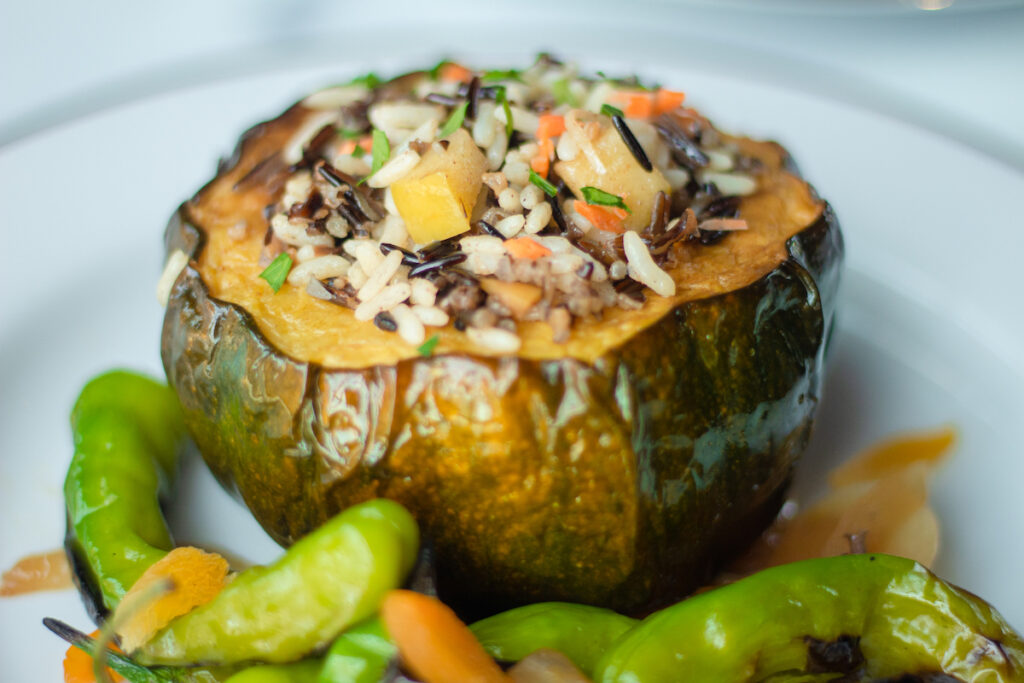 5. Stuffed Acorn Squash
Wild rice blend, with apples and celery, baked into seasoned acorn squash.
We didn't forget about our Vegetarian and Vegan friends with this colorful gluten-free and dairy-free main course! The acorn squash has a mildly buttery flavor and acts as a delicious vessel for the wild rice blend and roasted apples and celery. 
6. Grilled Shishito Peppers
Grilled shishito peppers tossed with caramelized onions and chopped apricots.
Another colorful dish that is vegan, gluten-free, and dairy-free! If you didn't know, shishitos are small, mild peppers from Japan. Their flavor is sweet and slightly smokey, and rarely spicy. This makes our grilled shishito peppers a unique side dish that pairs well with many different flavors!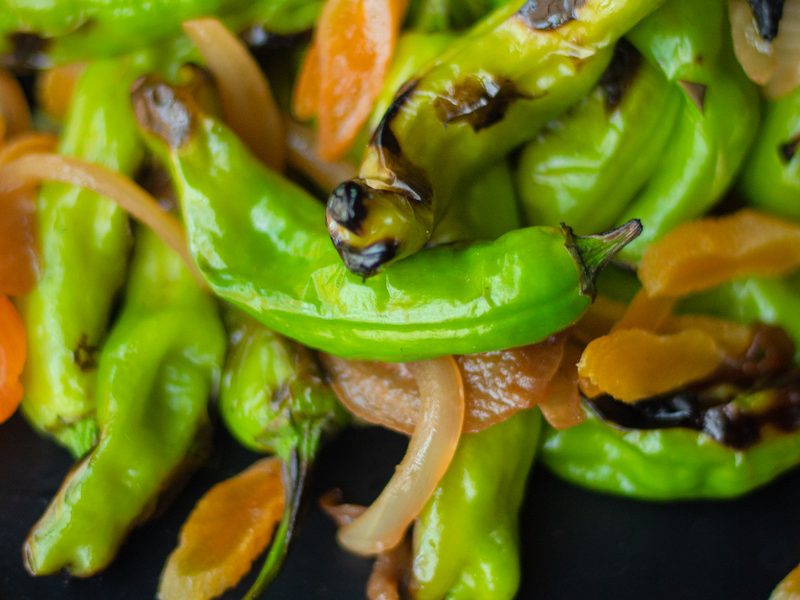 And the best part?
This is only a small look at our new summer seasonal menu!
You can see what the rest has to offer, as well as get a sneak peek of what we've got coming up for our winter menu, all available to view now: