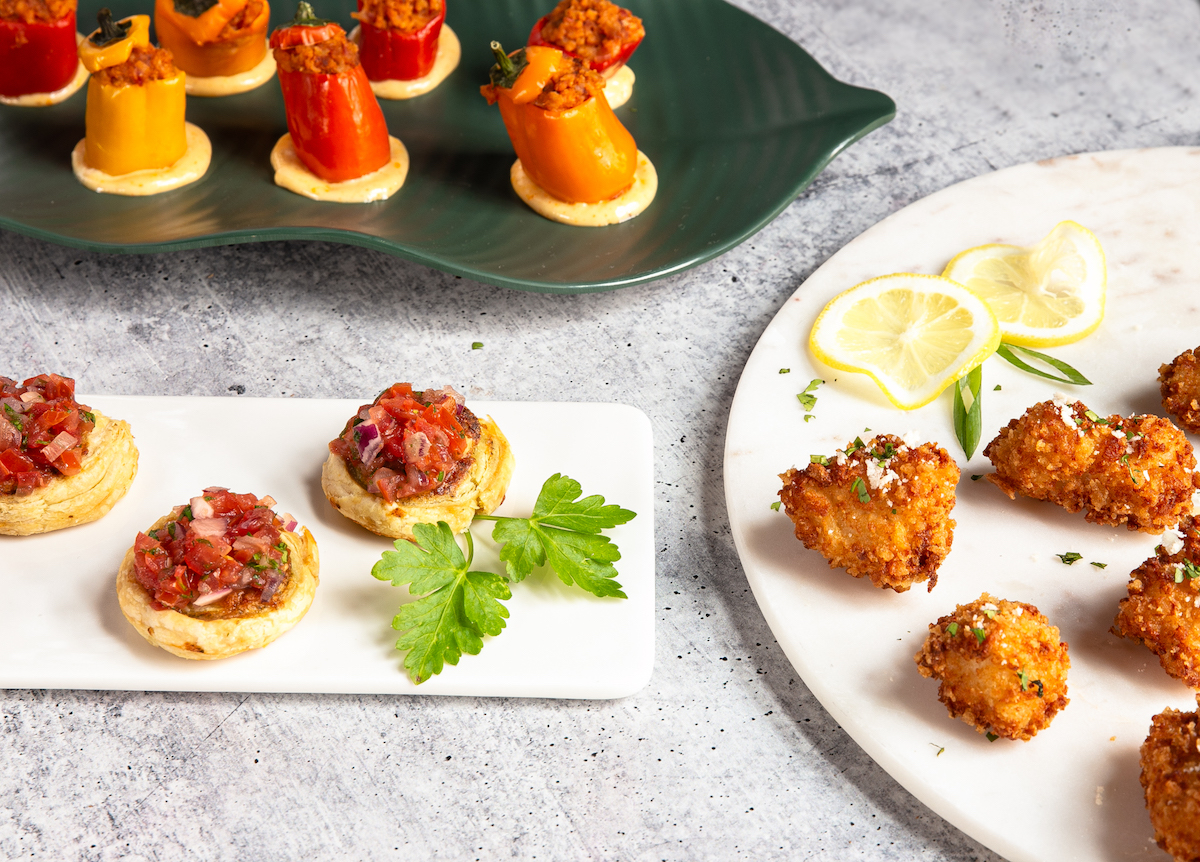 We hope you're hungry… because there's a
 new menu at Together & Company!
Over the past few months, the culinary team has worked hard to innovate dishes for Together & Company's new menu. It still features a few of our familiar T&Co. classics that have been on the menu since the beginning of T&Co., like the sweet and spicy Ohio Chicken Meatball skewer or the savory Mac & Cheese Cups.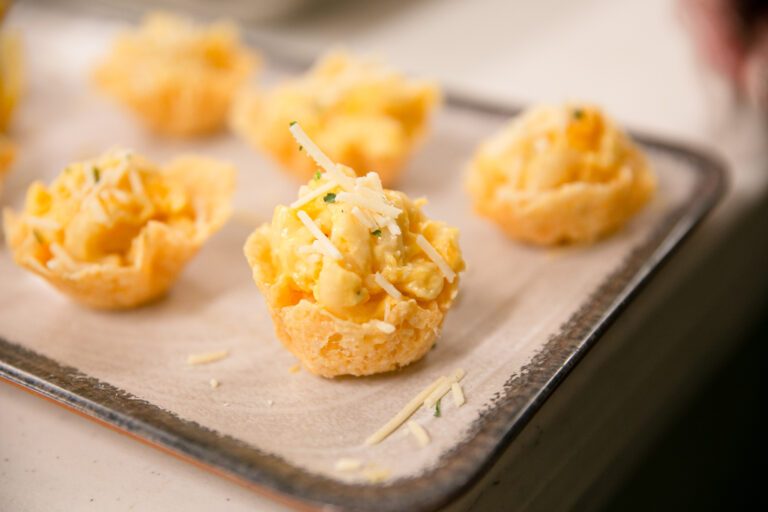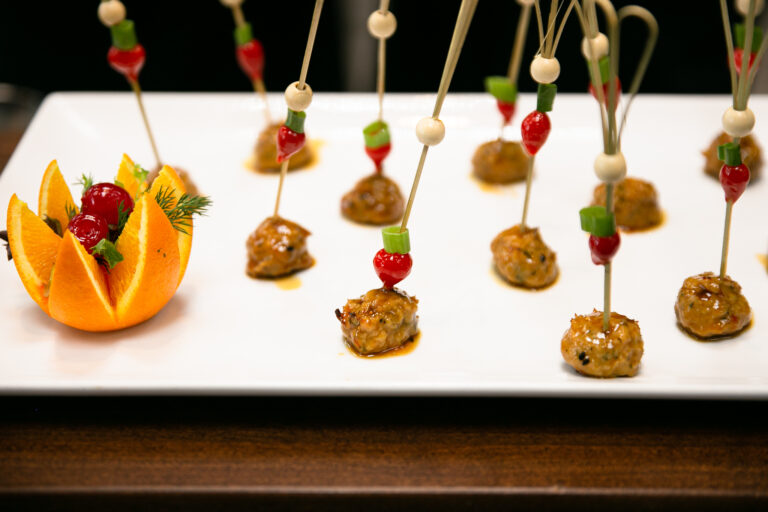 Ohio Chicken Meatball Skewers
We also designed our menu with the seasons in mind, because sourcing the best, freshest ingredients we can is incredibly important to us. When it's Spring, expect the bright and refreshing flavors of the season at the brightest and freshest time of the year that you can eat them.  
We made sure to get creative, too! Our savory crisps, which come in three different flavors, also come in three different edible vessels for you to choose from.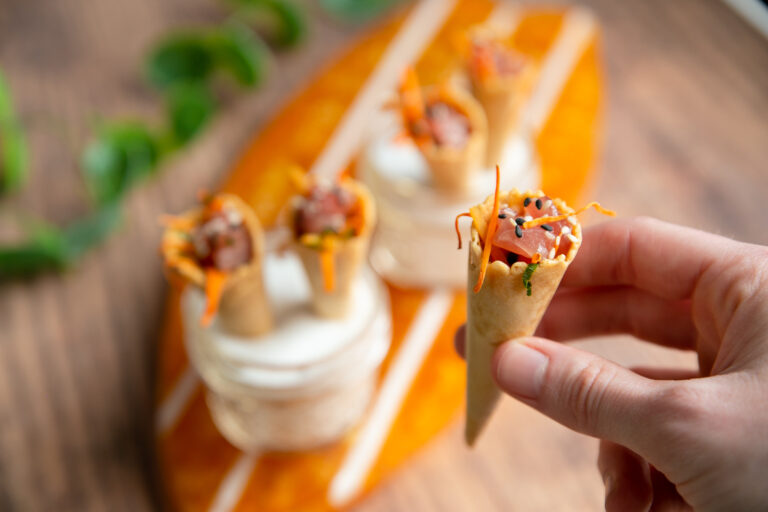 Tuna poke with carrot-scallion slaw, garnished with toasted sesame seeds. Dairy free.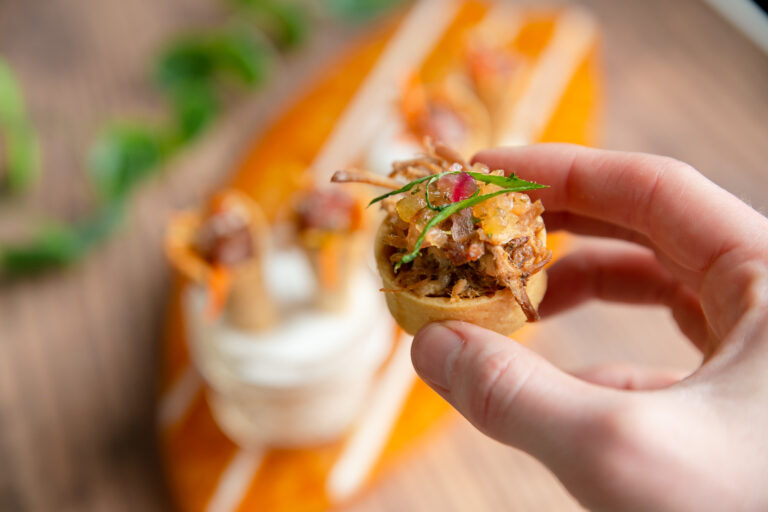 Roasted kahlua pork with grilled pineapple salsa and topped with chipotle lime aioli.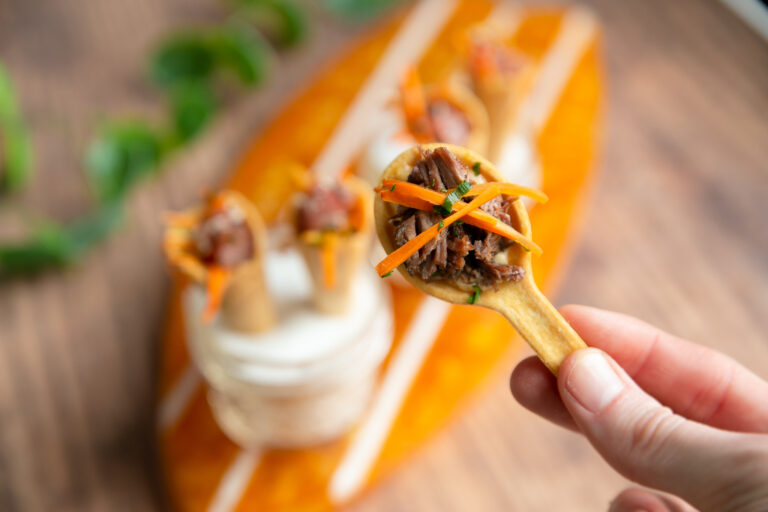 Shredded Short Rib Crisp – Cup
Shredded short rib with carrot-scallion slaw and topped with chipotle lime aioli. 
Of course, we didn't forget to include a variety of items with dietary restrictions in mind: Vegan/Vegetarian, gluten-free, nut-free, and dairy-free. You can browse knowing the dietary notes are listed right on the menu. 
And if there's something you see on the menu that you wish could be adjusted to your needs, just let us know. We have a diverse and talented culinary team that would love to create flavorful bites to suit your needs.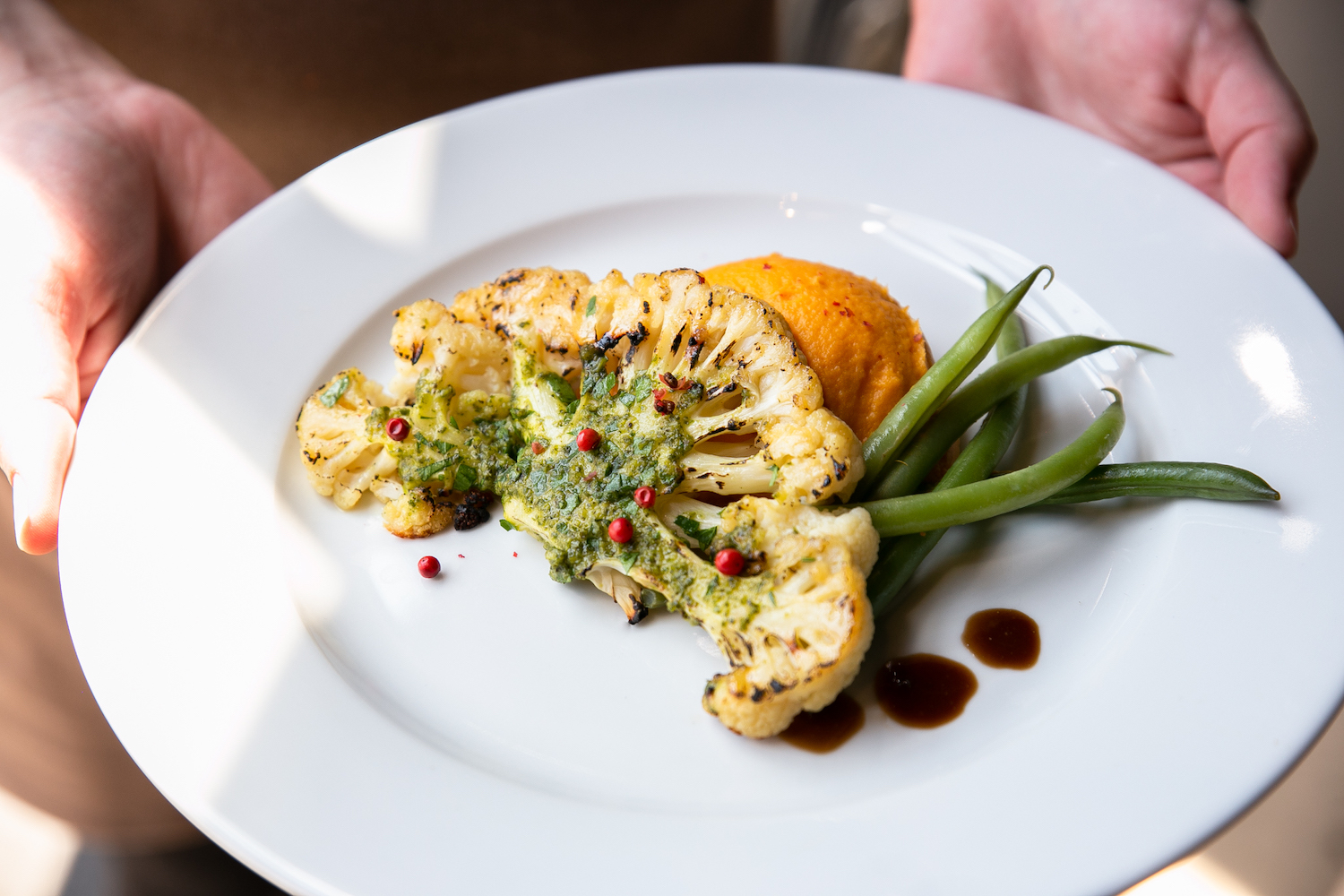 Cauliflower Steak with Sweet Potato Puree and Olive Oil Poached Green Beans
As caterers, when we curate a menu, it needs to be more than just nourishing and beautiful; we create a flavorful experience tailored to your event. We dive into the details of your day and make sure that the temperature, textures, flavors, and presentation complement each other perfectly to elevate your event to the next level. And we're so thrilled to do that together with you!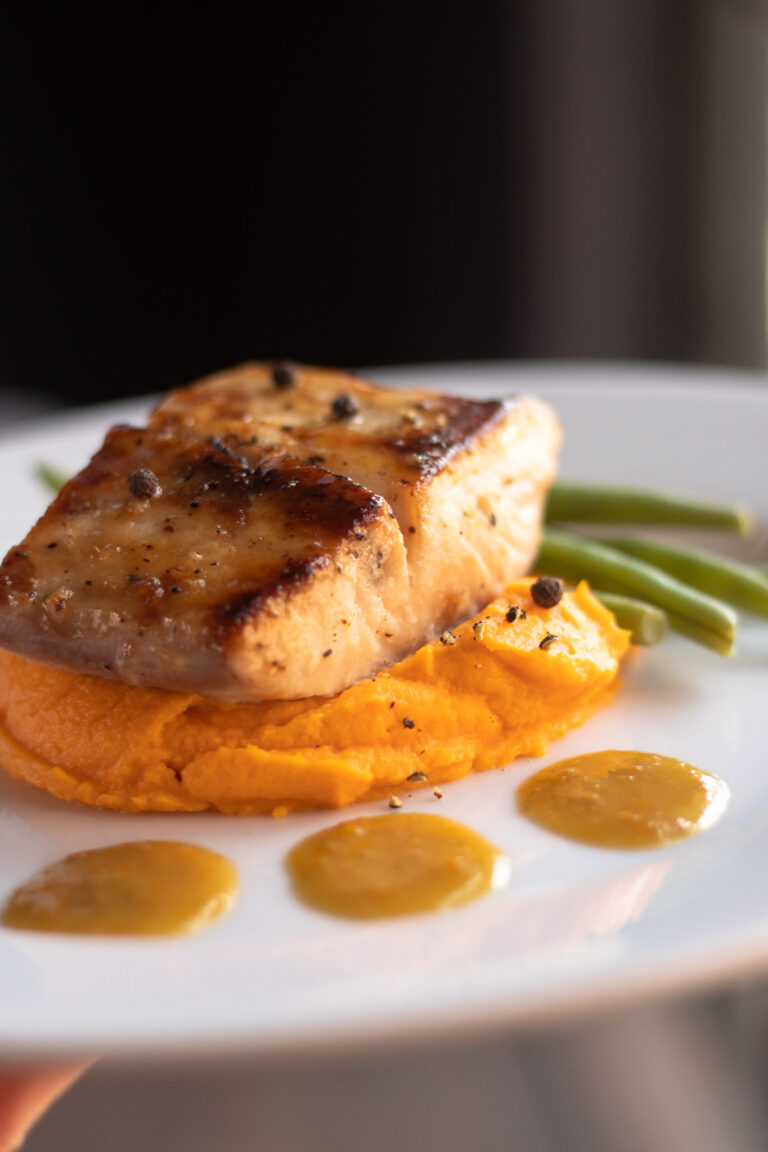 So, now that you're hungry… 
Let's plan your menu together!