"Leave it better than you found it." It's one of our core values at Together & Company. That little phrase can mean a lot of different things to us: picking up a piece of trash at an event, sending an intern off with positive life and career experiences, and working with partners in our community to help our neighbors in need.  
At The Fives, we're proud to have hosted a variety of nonprofits, charities, and organizations who leave our community better than they found it, including three recent events with Race for Hope, King Arts Complex, and Crohn's & Colitis Foundation.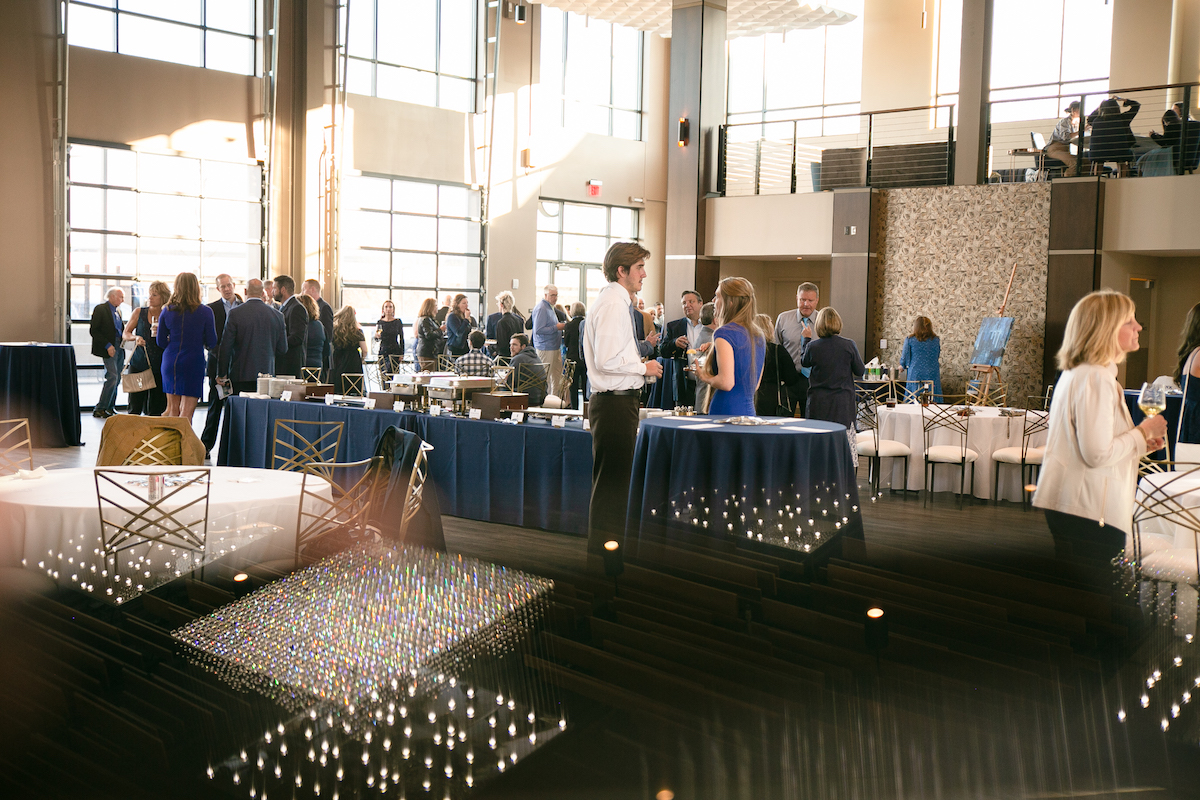 Blue For The Night: A Colorectal Cancer Awareness Gala
THE CAUSE
Race For Hope was founded in 2004 when Carleen Taylor made a promise to her dear friend Peggy that she would help her raise awareness that colorectal cancer occurs in those under 50 years old.  Peggy passed away at 45 years old, 3 weeks before the first race. 
Tragically after so many years of warning others about this cancer Carleen's own 22 year old son Connor was diagnosed in Feburary 2016.  He passed away at the age of 23 in September 2016.  The Race must go on to save young lives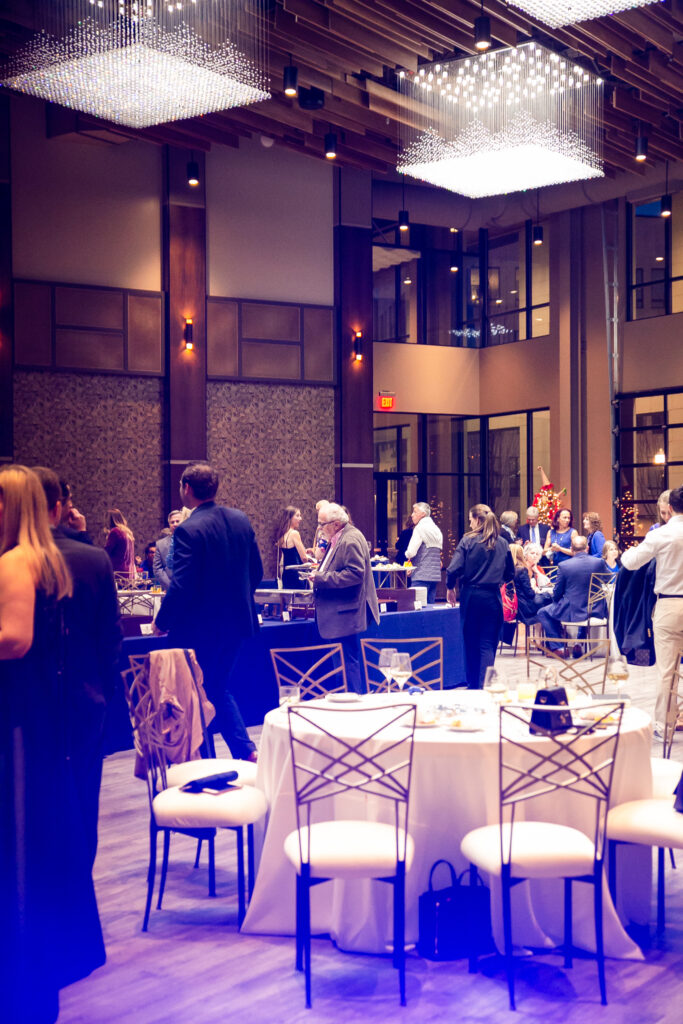 THE EVENT
Blue For The Night is a special evening that is held during March (which is Colorectal Cancer Awareness Month!) to bring people of all ages together, remember those lives we have lost, bring hope to those in treatment, and to take action against this cancer by raising money and bringing awareness to colorectal cancer in those under 50 years old.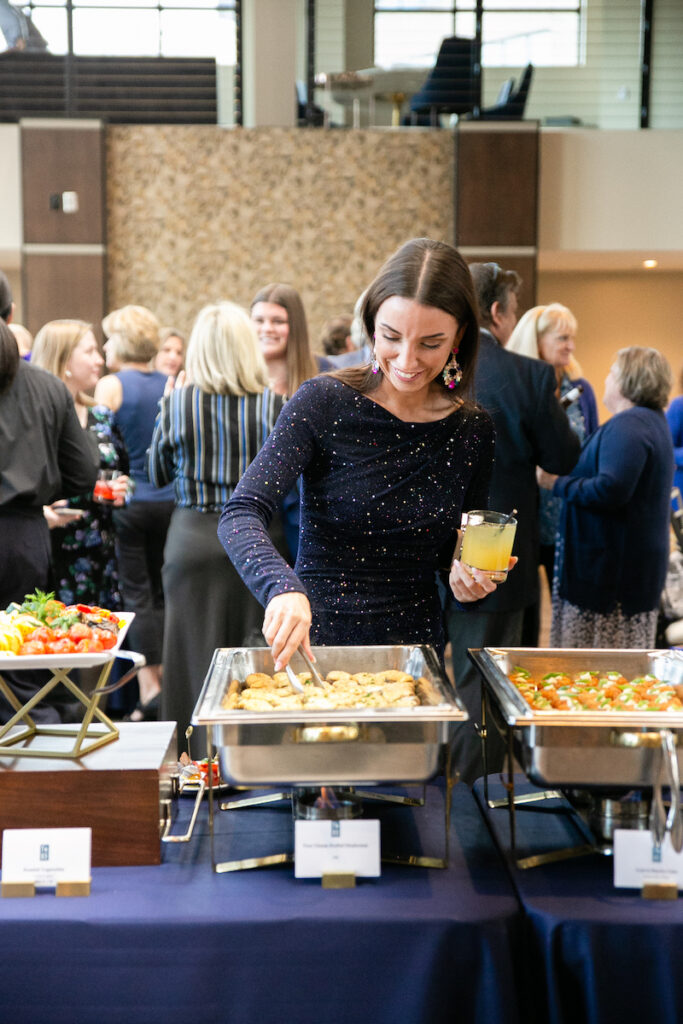 THE SPECIAL TOUCHES
The night kicked off with a VIP happy hour.
Live entertainment included a Guitarist & Singer, as well as an Artist painting the Columbus skyline. 
Our team coordinated with White Castle and other buildings downtown to light up our outdoor Amphitheater and the Columbus downtown skyline with a lovely blue hue in honor of the theme of the night.

GOOD TO KNOW: The Fives offers plenty of free parking for your guests, and is conveniently located right off 315 near downtown Columbus. We offer over 200 spots (all day during the weekend, and after 5pm on weekdays) free of charge.
THE RESULT
Increased awareness that colorectal cancer occurs in those under 50 years old. 

Brought together 100 people around the cause.

Raised money to continue research and fight colorectal cancer.
King Arts Complex:
35th Anniversary Gala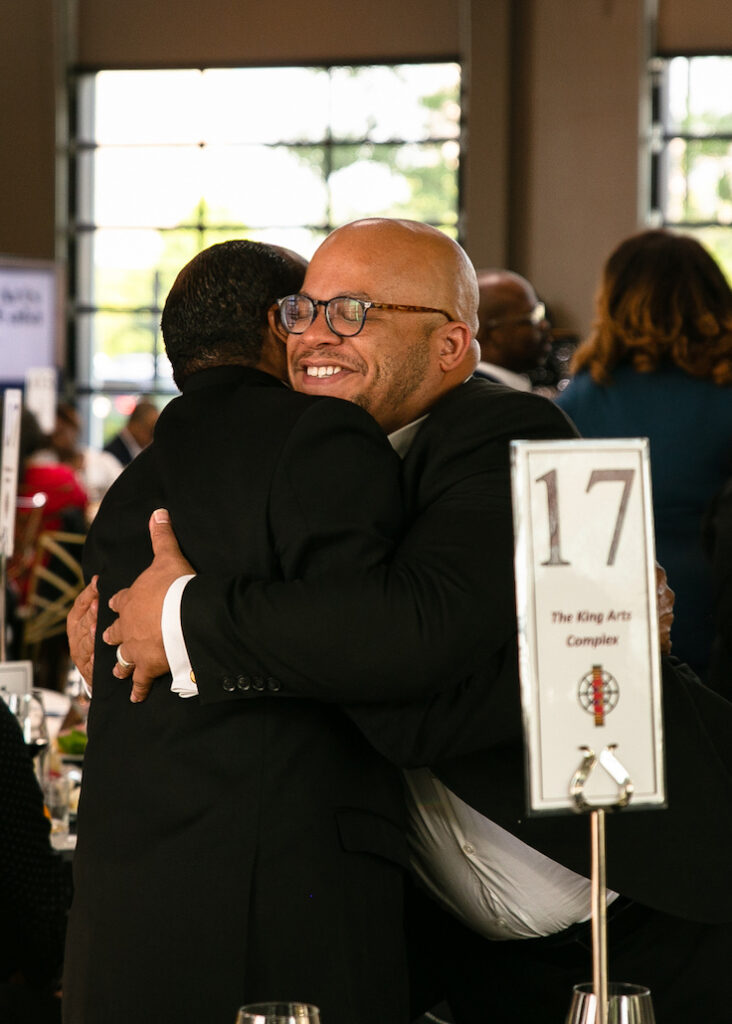 THE CAUSE
The Martin Luther King Jr. Performing and Cultural Arts Complex connects community through the arts.
Opened in March 1987, The King Arts Complex is located on the near East side of Columbus, Ohio, in one of the oldest areas of African-American life in the city. Serving as a major anchor for development in the King-Lincoln District, The King Arts Complex is an oasis for cultural and educational activities as well as community facility for special events.
THE EVENT
The King Arts Complex celebrated their 35th Anniversary at The Fives! The gala was a fundraiser and party with a purpose to support youth programs and performances. All proceeds from the evening supported The King Arts Complex in its mission to provide the community with artistic programming that challenges and inspires. They honored select community figures and provided guests with an unforgettable evening of entertainment.
THE SPECIAL TOUCHES
Audiovisual Control was hidden on the Gallery to seamlessly manage cameras, tv screens, and the presentation.

Together & Company served a delicious sit down dinner during the presentation and auction.

The night finished with cocktails and a concert on the Terrace with MojoFlo!

GOOD TO KNOW: The nano walls on the Terrace open up entirely to allow for indoor/outdoor action. This is particularly great for warm weather nights. Not to mention, the downtown skyline makes a fantastic backdrop for your event!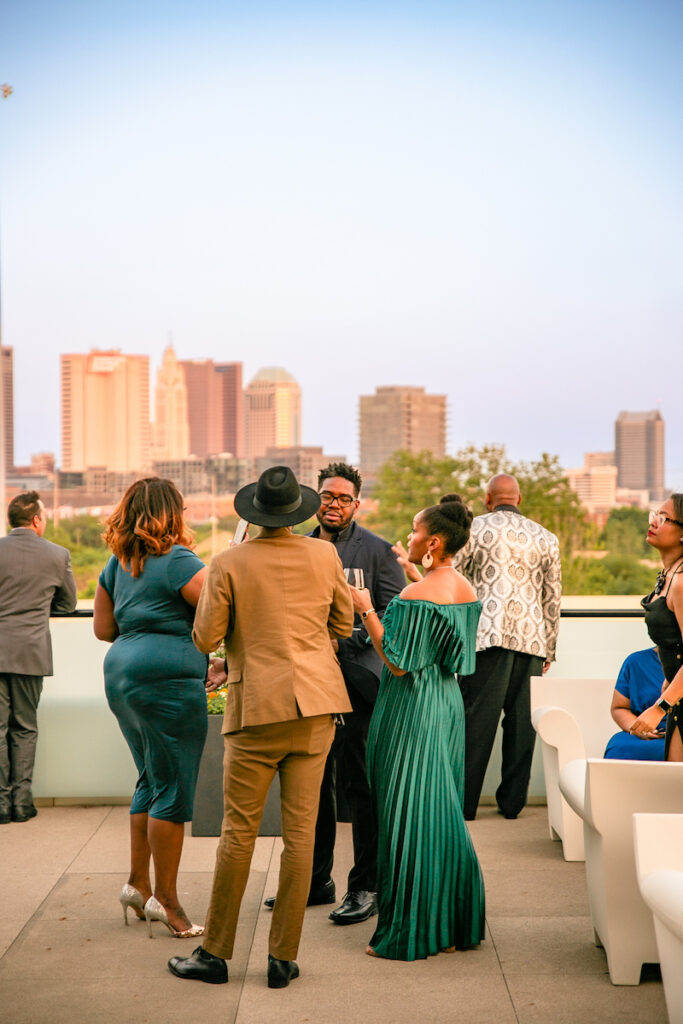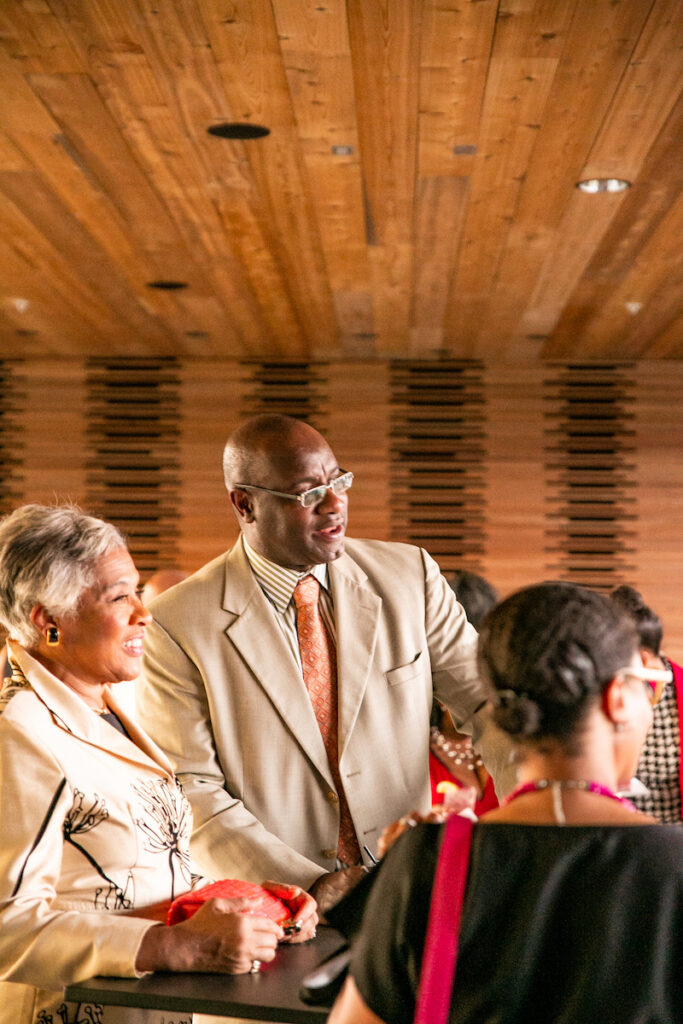 THE RESULT 
Successfully celebrated the King Arts Complex 35th Anniversary with over 250 guests!

Brought awareness to their mission of preserving, producing, and presenting the cultural expressions of African Americans.

Honored 4 local leaders: 

Bert Castle, Mark Corna, Olivia Johnson, and Priscilla Tyson.

Hosted an auction to raise funds for the organization

to support youth programs and performances.
Crohn's

& Colitis Foundation:
Evening of Hope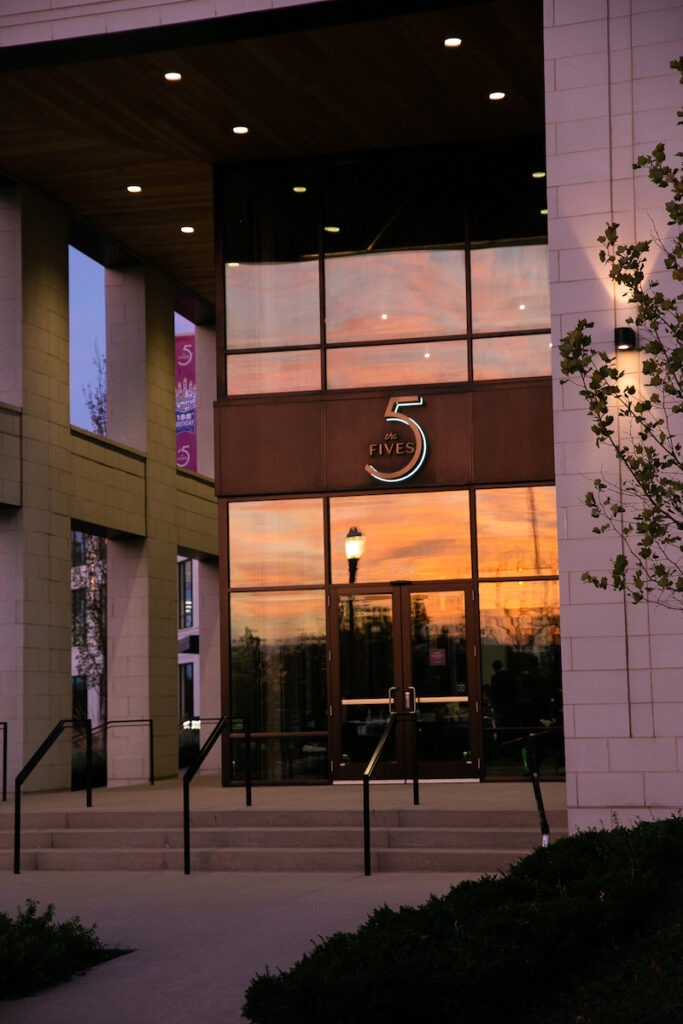 THE CAUSE
Crohn's & Colitis Foundation is a non-profit, volunteer-fueled organization dedicated to finding cures for Crohn's disease and ulcerative colitis, and improving the quality of life of children and adults affected by these diseases. 
Since their founding in 1967, the Foundation has played a role in every major breakthrough in IBD research. They have invested more than $400 million into finding the causes, treatments, and cures for Crohn's disease and ulcerative colitis.
THE EVENT
A celebration of the Foundation's mission with the top community and thought leaders from the IBD world, which included a sit down dinner with a silent and live auction. 
THE SPECIAL TOUCHES:
VIP guests arrived early for an exclusive happy hour and appetizers on the rooftop Terrace.

Main presentation and dinner in the downstairs Social Hall, with a large stage, projection screen, and walls lined with auction items.

GOOD TO KNOW: We can coordinate any level of AV service you need. Please chat with us about your AV needs and we can provide recommendations for your event!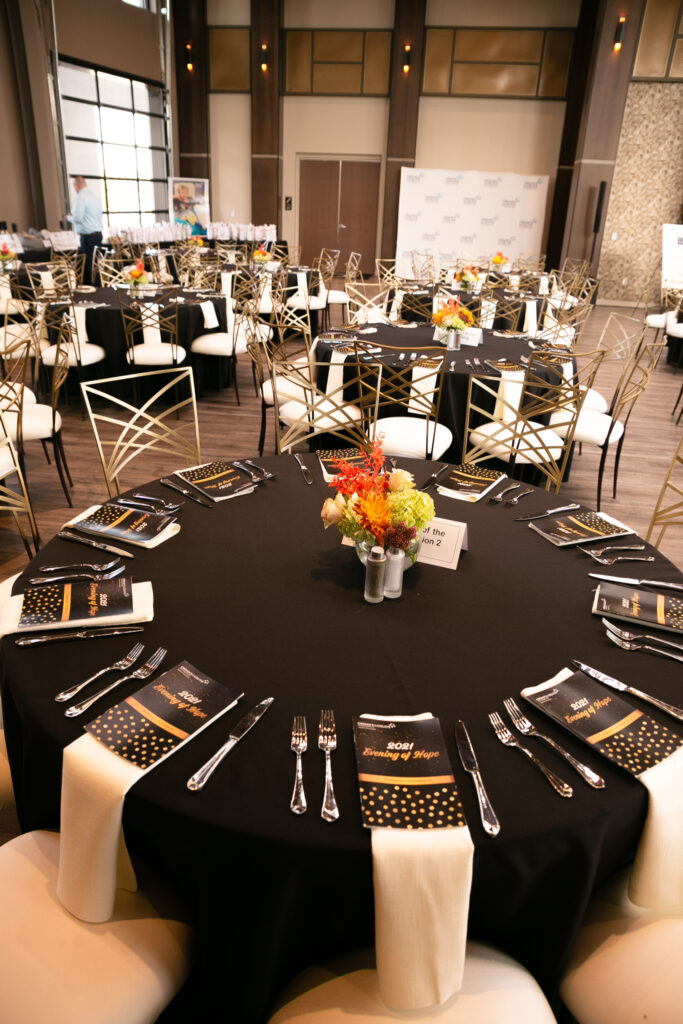 THE RESULT:
Raised awareness and to

show support for those living with Crohn's disease or ulcerative colitis.

Gathered over 230 people together for a memorable event.

Lead a silent and live auction to fundraise for the cause.
Booking your nonprofit at The Fives just makes sense. Whether it's because you want to work with a company that also cares about its people and its community, because you love the location and amenities of The Fives, or because you enjoy the flexibility and design of the space, The Fives is a great choice for your event. 
We're looking forward to hosting you!