By: Brian Wilson, Innovation Chef
Early in 2020, our calendar was packed with weddings, special celebrations, and corporate events. But like most of the world, our business came to a halt in March when Governor DeWine ordered the shutdown that changed everything.
No more events for the unforeseeable future. No more gatherings.
So… what is a catering company supposed to do next?
Keep our head on straight, our hearts open, & our hands busy.
We reached out to local non-profits and government organizations, looking for ways to help those who needed it most. Community Shelter Board, Mid-Ohio Food Bank and Local Matters were able to put our energy and compassion to work! With the buy in from many of our T&Co team members, we got to work making our for-profit company a temporary philanthropy. We began volunteering our time and skills to cook for our neighbors in need throughout Columbus.
We started making meals – three meals a day, five days a week – and delivering them to locations throughout the city. These meals included both cold sack dinners and hot lunches, like this flavorful Chicken and Potato, Corn, Tomato Bowl… 
Businesses were shut down and the hospitality and restaurant industry had come to a standstill, but that did not change the fact that people still needed to eat. Even though we were not able to cook for our guests at events, we could still offer our resources to positively make an impact by serving our community.
"Each year, hungry neighbors in Franklin County miss about 69 million meals."
STATISTIC FROM Mid-Ohio Food Bank
Our values have always included leaving it better than we found it, so we did what we could to turn a tough situation for us into something good for our community.
How did we do it?
Together, of course. We served nearly one thousand meals every week for the past three months. The core of our culinary team came in each day to plan every menu and cook every meal, while another 30 staff members volunteered throughout the week to help with cooking, packing, and delivering the meals.
It was a true team effort.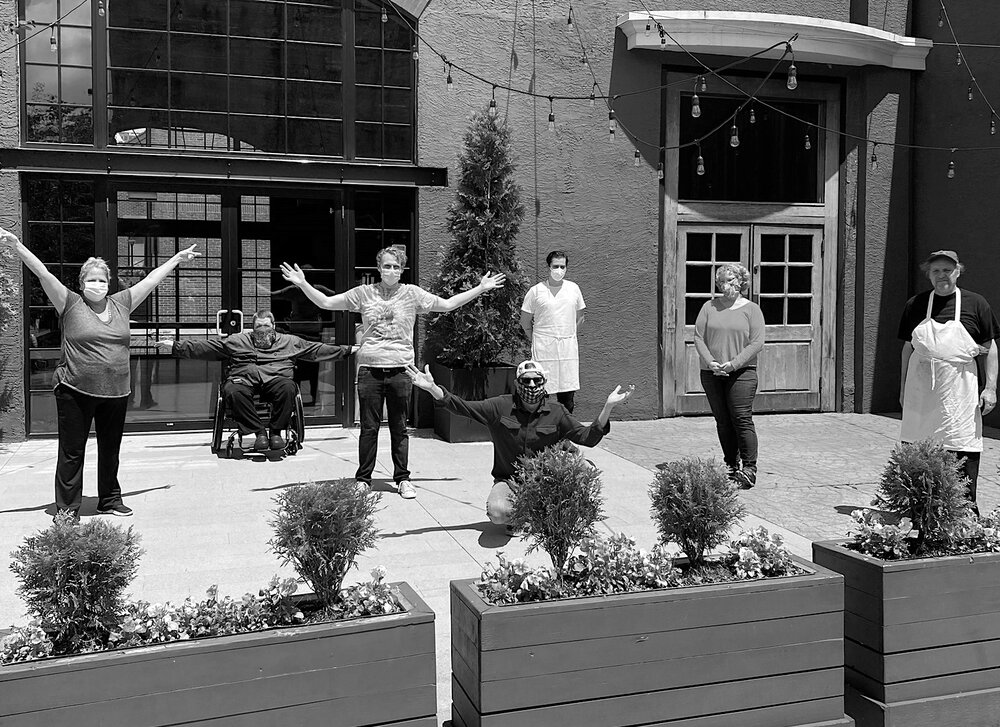 Despite a world-wide pandemic, our team was eager to jump in, stand up for those who need help the most in our community, and continue to create experiences, opportunities, and relationships that make each other better.