Wedding Planning During a Pandemic
By: Joy Walker, Senior Sales and Event Partner
Joy Walker works as our very own Senior Sales & Event Partner. But today, Joy writes for us as a bride affected by the recent pandemic. Joy's wedding was originally scheduled for May 16, 2020 at the High Line Car House.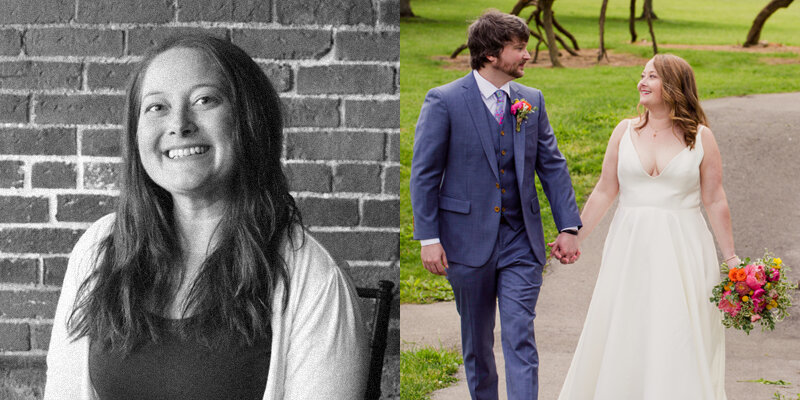 At the beginning of 2020, my fiancé, Blake, and I had just returned from our bachelor and bachelorette parties, we were mailing out invitations, and deciding on the final details for our wedding that was originally scheduled for May 16, 2020. I never could have imagined when we put those invitations in the mail, that our wedding wouldn't happen as planned.
When the stay-at-home mandate first went into effect, I thought nothing of it. Both Blake and I were under the impression that we would be home for a few weeks and then everything would go back to normal. But as weeks turned into months, and friends and family continued to ask us what we were going to do, we realized our original wedding plan was just not going to happen.
For me, that realization was a bit like going through the grieving process (I know, I know, it's only a wedding but still, a whole year of planning went into it!). I went through denial, anger, and sadness. I watched the "2pm with DeWine" every day waiting to see if there was a light at the end of the tunnel. It felt like there was no guidance and no end in sight. How come nobody knew what was going to happen next?
My fiancé and I started looking for answers from our parents, our vendors, and our event partners with Together & Company to weigh all our options. Do we reschedule everything to a new date? Do we reschedule to this year or next year? Or do we just do a small gathering based on the current guidelines?
We made the decision to still get married on May 16, 2020 with our parents and two sets of close friends in Richmond, Indiana (my hometown), and then move our large celebration to 2021. For us, we truthfully still wanted it all— I wanted my May 16th wedding and I still wanted the big celebration, and thankfully our family, friends, and vendors all helped to combine our ideas to give us the best wedding option possible.
So what have I learned after this experience?
Look into all your options and make a decision based on what is most important to you and your partner.
Talk to your parents or families to determine travel guidelines

for those who would be needing to travel into Ohio.

Use your vendors for information.

Your event partners at Together & Company will be able to assist with up to date guidelines and can offer guidance on what events look like based on those guidelines.

Currently, events can happen with dance floors and cocktail hours! Just talk to your Event Partners on what this looks like for your specific venue.

If you are considering rescheduling, talk to your vendors

about what process they have in place for rescheduling. Are there transfer fees? Do they have restrictions on rescheduling?

Don't cancel your event.

I know the situation is not ideal and your wedding might not look exactly as what you thought it would, but again, talk to your vendors, venue, and Event Partners— like High Line Car House and Together & Company. Your vendors want to make your event happen and give you a magical day. It is worth being open minded and talking out your concerns with them and really considering creative options prior to canceling.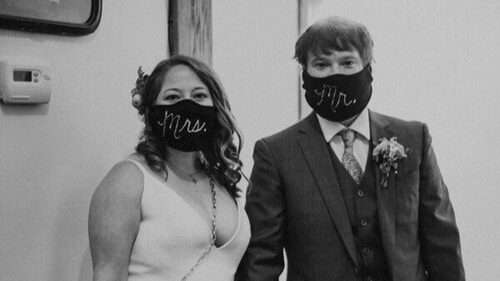 Blake and I were married on May 16th and even for planning a tiny wedding in 14 days, it was perfect.
The entire day was everything a wedding should be— filled with family and friends that love and support us, the white dress and suit, the church, great food, and a great story. Of course we have a picture of us in our masks to remember the day by!
May 16, 2020 was definitely not what I expected when I began planning my wedding last year, however, I can tell you that I do not regret any decision that we have had to make throughout this process.
We stuck to what was most important to us and used our resources to make decisions that were best for us. I sit here today, still excited for my future celebration and wondering what new fun ideas I can add to my event now that I have more planning time!
Photographer: Susanna Tanner Photography