It's true: We love the High Line Car House!  
We've shared with you some stunning weddings, a gala with all-local-everything, and a few award-winning corporate events.
Today, we're feeling inspired by the unique ways our clients transform our space to make their event extra personal or to bring a theme to life.
We hope to inspire you too by sharing some of our favorites:
Havana Nights Birthday Party
Stunning event décor by Aiden & Grace and florals by VESSEL transformed our space into a true fiesta de la habana. The theme came to life with wall-to-wall palms, bright colors and a cigar bar.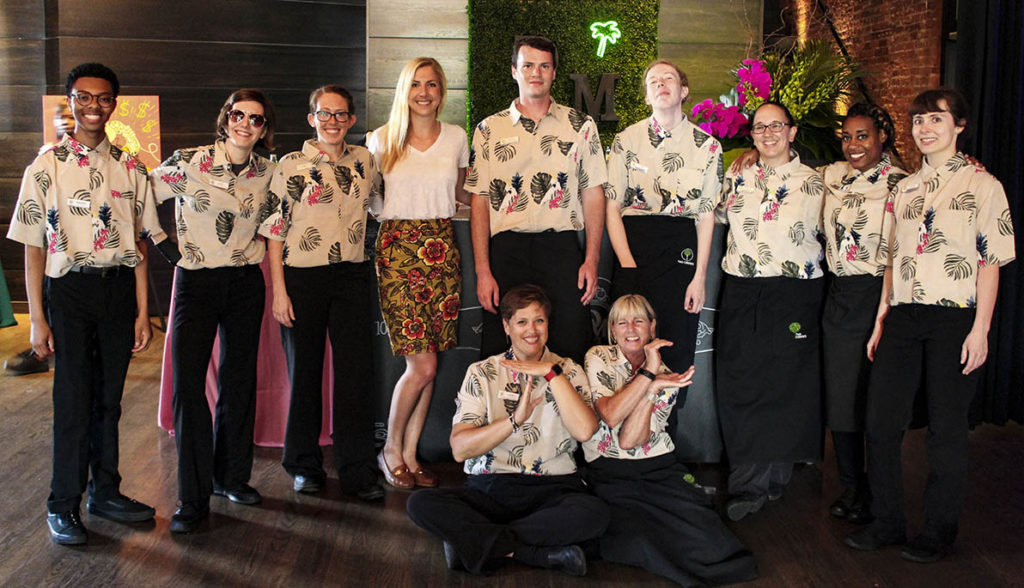 Team TC Joined in the fun, wearing tropical uniform shirts and serving a fabulous menu (did someone say Panini Station?).  Bartenders stirred up four themed cocktails that celebrated the guest of honor's recently published book: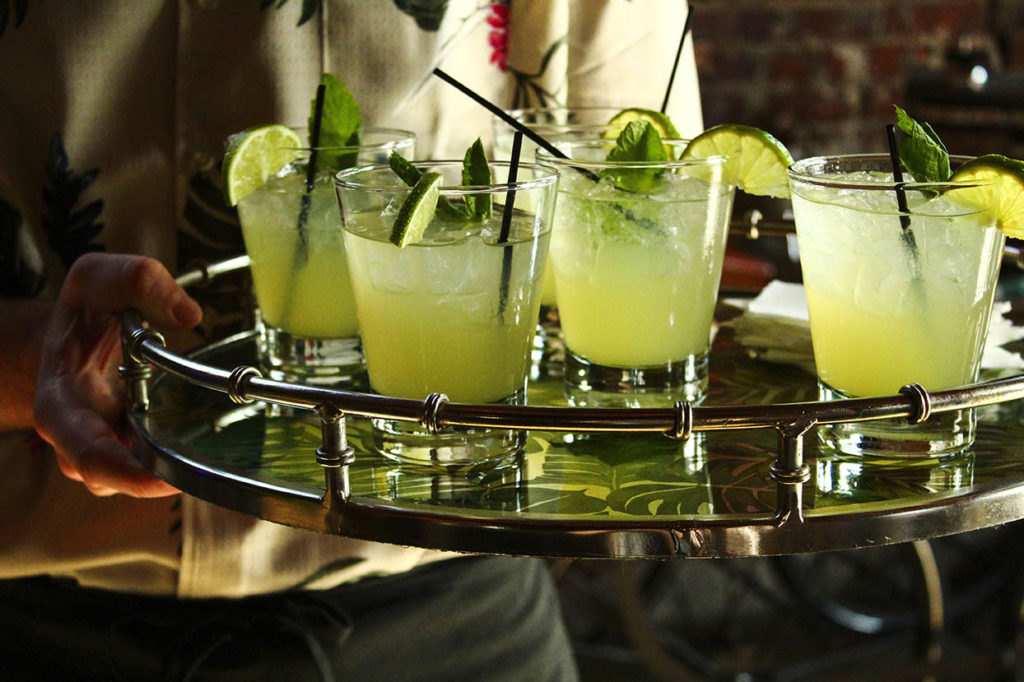 The Deal Maker
vodka, tonic with a lime 
Rolls Royce
stoli martini with lemon twist  
Millionaire
margarita on the rocks 
Digital Nomad
rum and coke 
The CEO
gin and tonic 
Corporate Speakeasy

This company went all out with their speakeasy theme.  With décor provided by FLOURISH Bespoke, the space was transformed into a true 1920s lounge complete with Billiards, leather couches, and hats attendees donned as they enjoyed a snack and beverage.  
The themed menu was just as inspiring with a salad cocktail station. Chefs served Dirty Martini, Mimosa and Bloody Mary salads — shaken, not stirred. Creative vertical buffets displayed coconut shrimp, smoked salmon and rosemary marcona almonds. 
Another action station served tapas plates including pepper crusted steak, whiskey-glazed bacon wrapped shrimp and homemade dumplings.  
OCASLA's Fall Gala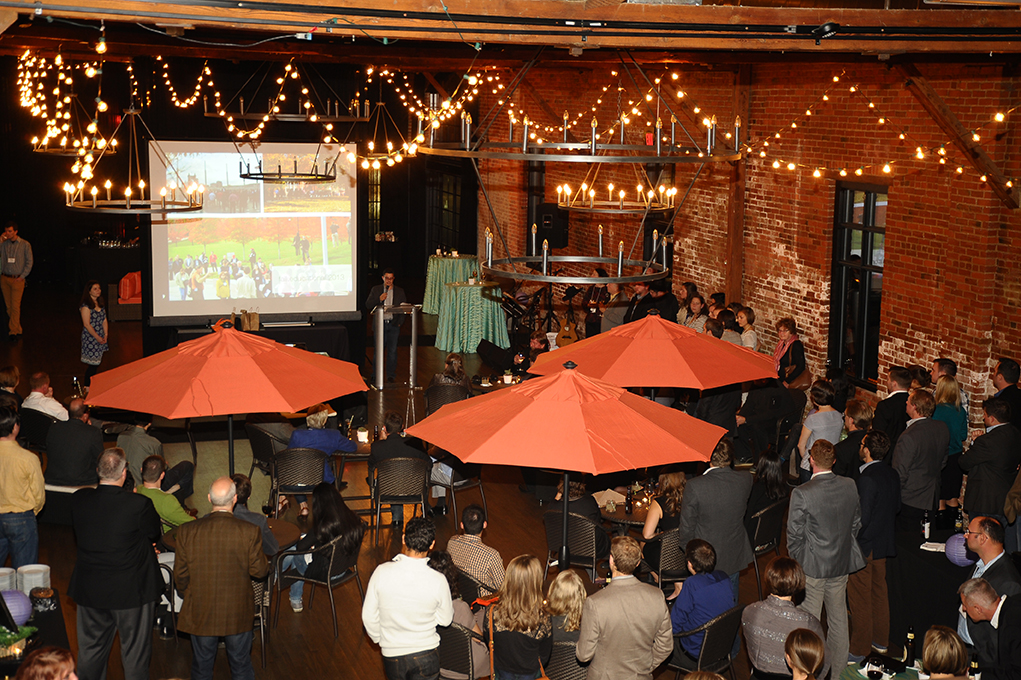 This landscape architecture firm wanted to be outside, but that can be tough when hosting 120 guests for an important event. 
So why not bring the outside in?
We set the High Line Car House with patio furniture, strung patio lights to set the mood, and used shrubs and planters for décor.
The event menu included filling hors d'oeuvres and stations that fit the "outdoor" BBQ theme: a mac 'n' cheese bar, a slider station and boats of "Hot Tots" with cheese and bacon.
Visit the High Line Car House website: