BY: Sarah Rodriguez, Assistant Operations Manager

Grit is truly engrained into the culture at Together & Company.   
When I think about what grit means to us here, I think about how each of us infuse the company values into our work. Every moment of the job, our values are honored and that is what builds grit.
Here at TC, grit is about approaching the final day of our busiest event season and working through exhaustion.  It's treating the final event with the same energy, passion and dedication as the very first event.  It's dedicating ourselves to building an amazing experience for our client and their guests – as if this was the first and only event of the day.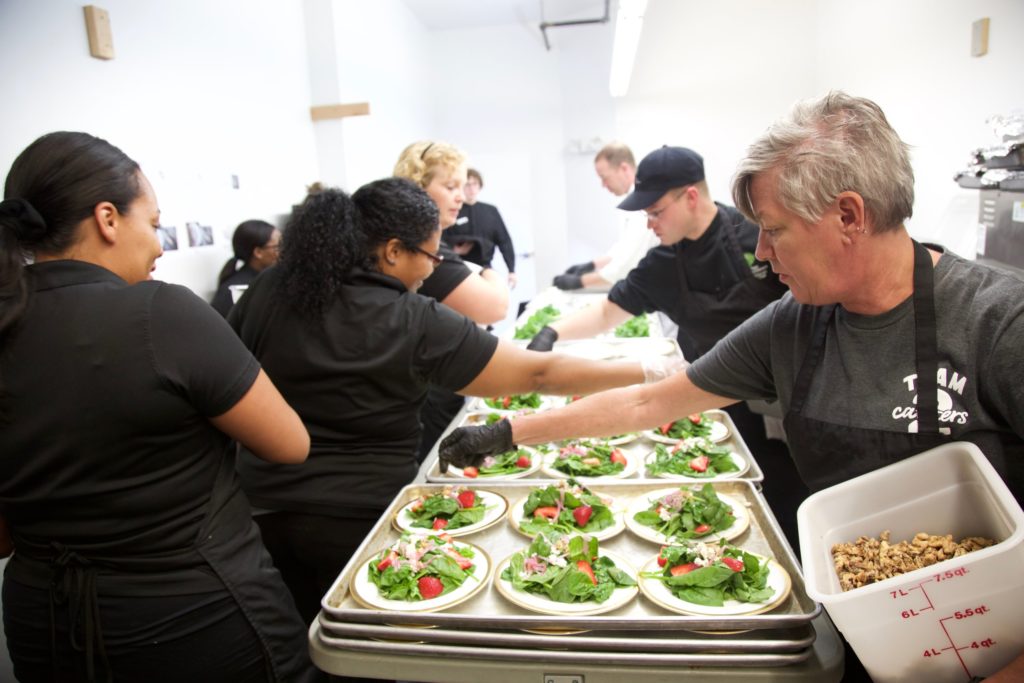 Things around here get very busy.  We are used to working quickly and managing multiple events at once, but it is just as important to slow down, to honor the occasion and the vision of our client.   Our values and processes ensure that we give our wholehearted attention to each client and each guest request – because that is essential to providing true hospitality.   
When we approach each event with hard work, passion, team work, and energy (fueled by ample amounts of coffee) we fulfill the commitment that we made to our client: to provide a wholehearted experience.
Grit means all of this – so that we fulfill our promises – but it also means digging deep to understand problems and grow from mistakes. We ask the tough questions of ourselves and of our team members. We make values-driven decisions, because grit means doing what is right, not what's easy.
Our clients deserve a team like this. They deserve a service-driven team that cares about quality. That will never let each other back down from a problem, and will quickly focus on the solutions.
Catering is not an easy business. But the hard work is necessary to produce serious food and events. Grit gets us through, but so does loving what we do. It gives us the passion to consistently exceed our client's expectations time and again.