We are so proud of our team for winning 5 categories at the 2019 WOW Awards!
We can't thank our clients and vendors enough for helping make these events special. Check them out:
Best Catered Event
Toyama Decker Reception at the Ohio Statehouse
For former Ohio State Football player Taylor and his college sweetheart Bryn, Columbus was the perfect location for the two to tie the knot. The couple was committed to treating their guests to an extravagant weekend complete with impeccable cuisine.
Wedding Photographer: Jenny Haas Photography
Our team prepared a New York quality menu in a historic venue that – to protect the beauty of the building – doesn't allow cooking indoors. Our team planned a detailed execution strategy that would allow us to cook these incredibly time-sensitive items (Filet Mignon and butter-poached lobster tail) outdoors with temperatures in the mid-eighties. Our team worked tirelessly on the day-of to ensure we exceeded our client's expectations.
Menu:
Passed Hors D'oeuvre
Seared Tuna Crostini with wasabi boursin spread, mandarin orange & sesame seeds
Tomato Basil & Bocconcini Mozzarella Ball Skewers
Braised Beef Short Rib with demi glace over garlic mashed potatoes on a bent spoon
Sriracha Deviled Egg
Ohio Cheese Board Sampler
Mediterranean Display
Fresh Fruit Display
Dinner
Strawberry Spinach Salad
Filet Mignon & Lobster Tail atop a bed of garlic roasted mashed potatoes
Housemade Vegetable Dumpling
Late Night Snack
Beef Sliders with special sauce on a mini brioche bun
Classic Chocolate & Strawberry Mini Milkshakes
Best Event with a Legacy
Keyholder 2018
We are committed to working with The Women's Fund of Central Ohio to create social change for gender equity in our community. And we're proud to partner with them to produce their annual fundraising event: Keyholder.
(have you bought your tickets for Keyholder 2019 yet?)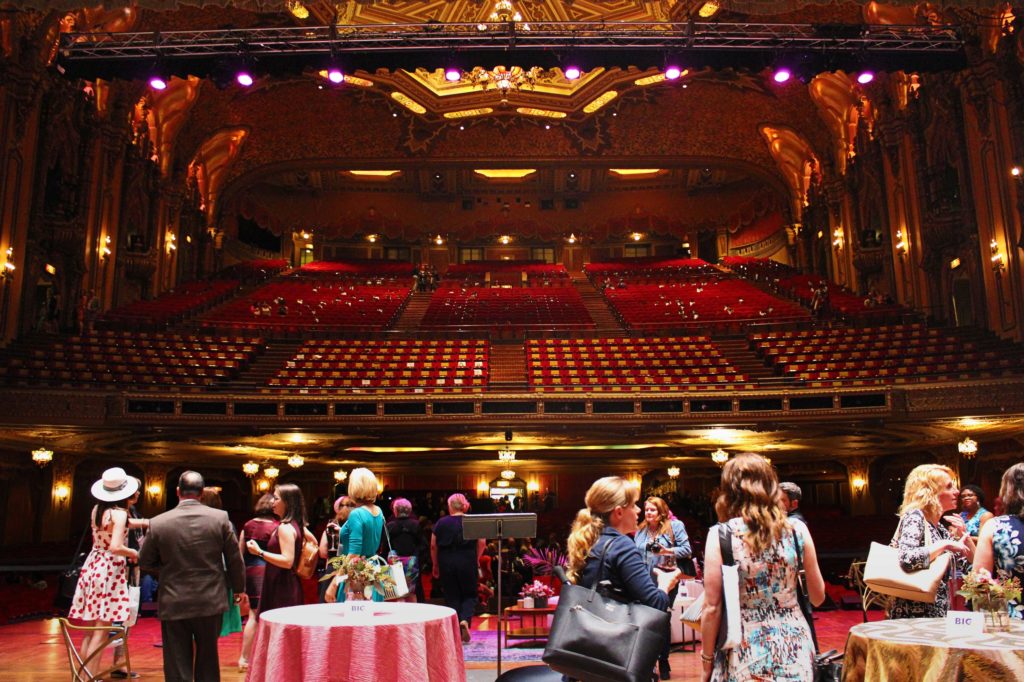 Menu:
Passed Hors D'oeuvre
Beef Tenderloin Au Poivre pepper-crusted tenderloin on a crisp potato chip with blue cheese aioli
Jicama Taco with asian slaw
Butter Poached Shrimp Gaufrette served on a mini fork
Smoked Chicken Salad Toast on rye toast with apple chutney
Assortment of Watermelon Bites
Balsamic Watermelon Bite with a honey balsamic drizzle
Feta Watermelon Bites with a lemon-mint marinated feta
Savory Fruit Salad Watermelon Bites with spicy, tropical fruit salsa
Hors D'oeuvre Display
Grown Up Macaroni & Cheese With Blackened Chicken served in a mini dutch oven
Vegetarian Grown Up Macaroni & Cheese With Blackened Cauliflower served in a mini dutch oven
Mini Crab Roll lump blue crab salad with tomato fennel slaw
Brussel Sprout Skewers with bacon jam OR with balsamic
Shredded Chicken Taquito With Creamy Cilantro Sauce served in a mini pail
Babagaboush Stuffed Peppadew
Passed Desserts
Flourless Chocolate Cake Bars
Key Lime Mini Tartlet
Opera Cake
Raspberry Almond Bar
Cheesecake Bites
Best Corporate Event
Budget under $75,000
BDO Hog Roast
Our client's goal was to make a typical networking event fun and unexpected, to create buzz that would help guests connect and excitement that would keep them in the room longer. What's more exciting than a bourbon tasting at your corporate networking event?
A hog on a spit — that's what!
Menu:
Passed Hors D'oeuvre
Tuscan Macaroni & Cheese Cup in a Parmesan Crisp
Feta Watermelon Bites
Brisket Ragout in a Wonton Cup
Entree
Pig Roast On A Spit
Strawberry Spinach Salad
Root Vegetable Hash
Dessert
Banana Cream Parfait
Raspberry Mini Tartlet
Key Lime Mini Tartlet
Best Social Event
Budget Under $25,000
B'nai Mitzvah Summer Camp
The client trusted us and let us be creative. With their amazing summer camp theme and intricate décor, we found inspiration for memorable menus – one menu for "kids camp" and another for "parent camp"! It's always exciting to work with our vendors and planners to really bring a client's vision to life.
Menu:
Hors D'oeuvre Display
Sparkling Cranberry Brie Bite crostini, cranberry chutney & a fresh cranberry garnish
Hummus Cups with celery, carrots, pita wedge in atol glass
Garden Fresh Vegetable Tray with traditional hummus, carrots, celery, and pita wedges
Baba Ganoush Stuffed Peppadew Pepper
Smoked Chicken Crostini housemade mango chutney & scallion
Fig Jam & Manchego Toast
Seared Tuna in a Wonton Cup with wasabi boursin spread, mandarin orange & sesame seeds
Served Lunch for Adults
Autumn Salad mixed greens, cranberry-wensleydale cheese, toasted almonds, dried apricots
Braised Beef Short Ribs red wine reduction
Raspberry Chicken boneless chicken breast, raspberry & thyme reduction
Oven-Roasted Green Beans
Roasted Fingerling Potatoes
Vegetarian Neapolitan
Full service lunch buffet for kids
Chicken Tenders with ranch
Vegetarian Grown Up Macaroni & Cheese
Pigs in a Blanket
Oven-Roasted Green Beans
Dessert
S'mores Pot de Creme
S'mores Cupcakes
Best ILEA Volunteer Team Effort
WOW Awards 2018 at the High Line Car House
This was an incredible night, celebrating the best of the best in the event industry in Ohio. And the event really did WOW all in attendance. Congratulations to our team of vendors who made this night happen with us!
Menu:
Tent Reception
Foie Gras PBJ foie gras torchon on brioche coin with amarena cherry
Gazpacho Consomme
Charcuterie Clipboards seranno ham, St. Andre cheese, toasted baguette
Deviled Eggs pickled red onion with beet chip
Beef Carpaccio rolled beef tenderloin with bitter greens and held with potato ring
Awards Snack
Veggie Chips served in large pails
Reception – small plates station
Vegetarian Terrine with goat cheese
Petite Strip Steak with asparagus and potato and sauce oscar
Reception – Hors D'oeuvres Display
Bacon Wrapped Date
Chicken Cordon Bleu Skewer with country ham and mornay sauce
Salmon Vol-au-vent
Mushroom Vol-au-vent
Table side platter service
Relish and Warm Goat Rodeo Cheese Tray with maracona almonds, olive tapenade, pickles, pickle blend served with silver pails of crostinis
Brussels Sprouts Soufle
Pineapple & Rum Clafoutis
Raspberry Sorbet with a splash of Aperol/Campari
Late Night Passed Snack
Boatsbutcher and Grocer Beef Sliders with goat rodeo cheese on a toasted brioche bun
Black Bean Burger with chimichurri on brioche bun
Mini Chocolate Whoopie Pie
Photography: Roxanna Sue Photos