At Together & Company, we seek new ways of learning and let go of what's not relevant.
We are creative in our work and in our dealings with others.
We stay on top of trends, always exploring what's new and original.
Including our fresh name and look.

By Jenn Stevens, Principal & Lead Designer, Mynte Design Co.
Mariana Weflen, Art Director
& Angela Edgemon, Graphic & Social Media Designer
Logo Concept
Our logo is dynamic. Purposefully designed to reflect the balance of bringing people together, and the company behind that, there is equal weight to both ideas.
Our logo can be used on all four sides. Our primary logo leads with "TOGETHER," and the vertical orientation resembles a group gathered around a table. We flip the logo and lead with "COMPANY" to showcase our company—our history, our people, our capabilities.
Our ampersand is a meaningful and memorable part of our brand.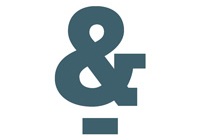 It speaks to our attention to detail, service, and being a step ahead. It's also connected to the idea of bringing people together.
Color Story
Our vibrant color palette is inspired by fresh ingredients found in the Together & Company kitchen and balanced by warm neutrals that set the stage for memorable events.
Primary Palette
Lemon
One of our favorite ingredients—always bright and fresh.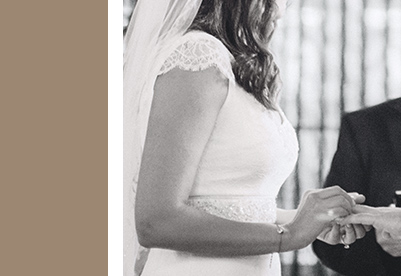 Gold Band
Simple and refined, celebrating the occasions that bring people together.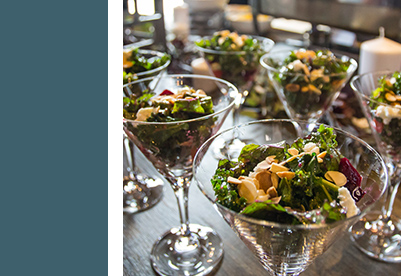 Kale
An earthy, garden-fresh base that provides contrast to brighter hues.
Secondary Palette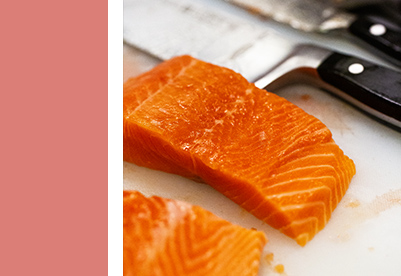 Salmon
Chosen with intention, like our responsibly-sourced Verlasso salmon.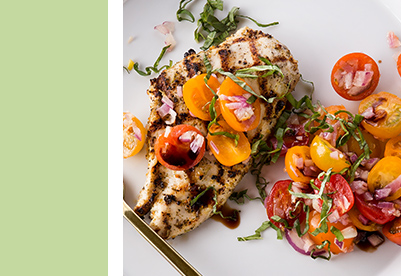 Basil
Garnished with attention & served with care.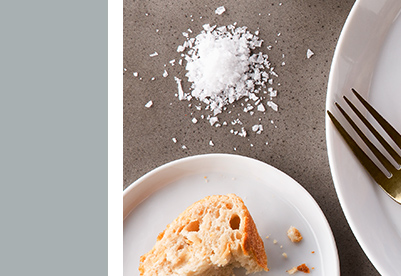 Sea Salt
Just enough to bring out the best in other elements.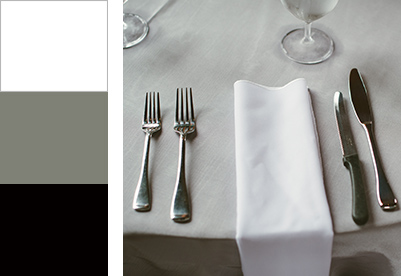 Clean White, Silverware & Black Tie
The polished details that make a gathering feel even more special.
Photography
The Food: When showcasing our food, focus on the detail and pride that goes into it.
We didn't create a guide for how to perfectly style a dish on white plates and white backgrounds. Our food photos are warm, full of texture, hinting at a human element like an eager fork, stray crumbs, or saucy drizzle. Something to get you hungry; not just a contemporary art piece you're almost afraid to eat.
With the expertise of Ryan Phillips, a local Columbus Photographer, we held the first shoot with these guidelines in mind: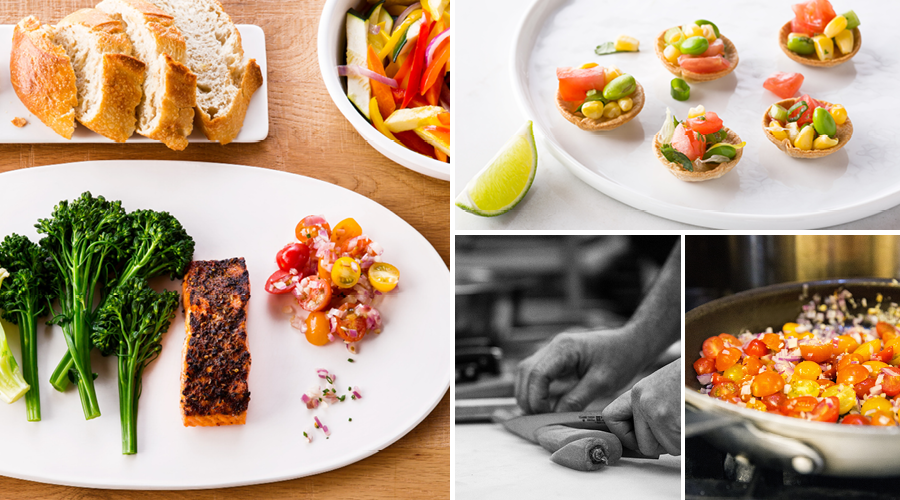 The Process: Catering is so much more than what's plated. There's a process and artistry and skill that we can highlight.
Food can be messy, especially during preparations behind the scenes. We're not afraid to show that. We have a talented Culinary team, and what they do is art. Let's celebrate that artistry, from carving intricate flower garnishes, to creating a beautiful fruit tart, to butter poaching the perfect lobster tail.

The Day: Capture the energy of the day. The spirit and personalities, the celebrations, our beautiful spaces, the texture and detail of what's on the plate and the tables.
It's not just about the food. It's about the events, too. We will document events and people-centric photos mostly in black and white to highlight emotion. It grounds the look of our many unique events — from a corporate boxed lunch meeting to an extravagant gala at the art museum — with a consistent aesthetic. When paired with our colorful food photos, it gives us balance and lets the layouts breathe.

We're also fortunate that some very talented local photographers send us their wedding/event galleries: Ashley West Photography, Derk's Works, Stephanie Barnes, Rachel Joy Barehl, Jessica Miller Photography, and Native Light Photography, to name a few.