A Celebration with Family: Rebrand Launch Party!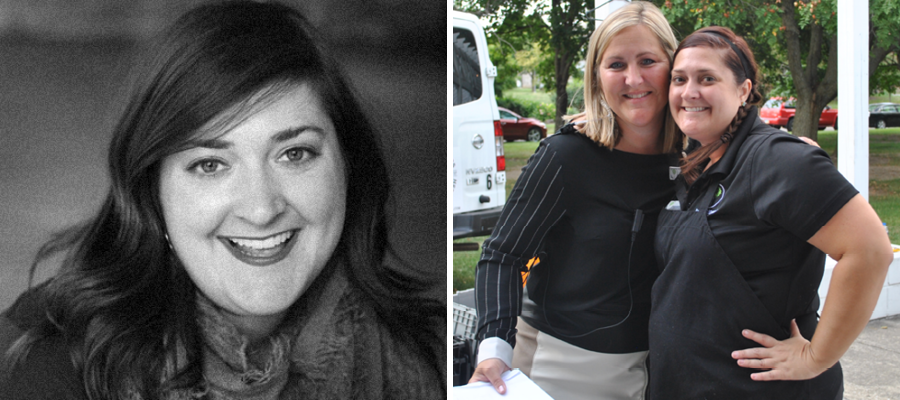 By Carly Ziemer, Director of Sales 
Exactly one month ago, we made a big announcement: After 22 years as Two Caterers, we refreshed our brand and changed our name to Together & Company. (You can read more about the name choice here.)
For 22 years, we built a company on relationships, on bringing people together, and on genuine hospitality.  So to celebrate this big change, it was natural for us to surround ourselves with the people — clients, vendors, friends — who have become family over the years and who have helped us write our story. 
We created an event that felt truly authentic to our hospitality hearts: a small, intimate dinner party at our home, High Line Car House.   
Each guest was welcomed with a hug and a cocktail.  We mingled, reminisced and enjoyed light treats — spirits were high!  The space was set as a comfortable living room with lounge furniture, rugs and coffee tables (all provided by Event Source!) to ensure everyone felt right at home. 
As our family members started to take their seats, Angela Petro greeted them with her thanks and introduced the new brand.  Within a short and engaging presentation, she told the room full of TC Advocates about why this rebrand happened — inspiring us all to honor our roots and use our values as a guide.   
And then it was time to gather in the dining room to enjoy a beautiful meal — and each other's company.  
Our culinary team created an eight-course meal full of surprises:
First Course
Pre-set, fresh and warm chèvre served with homemade crostini and crackers.
Second Course
Lemongrass chicken skewers served directly on the lemongrass. This was my favorite dish of the night! It was a surprising, beautiful and flavorful element.
Third Course
A colorful pickled vegetable salad.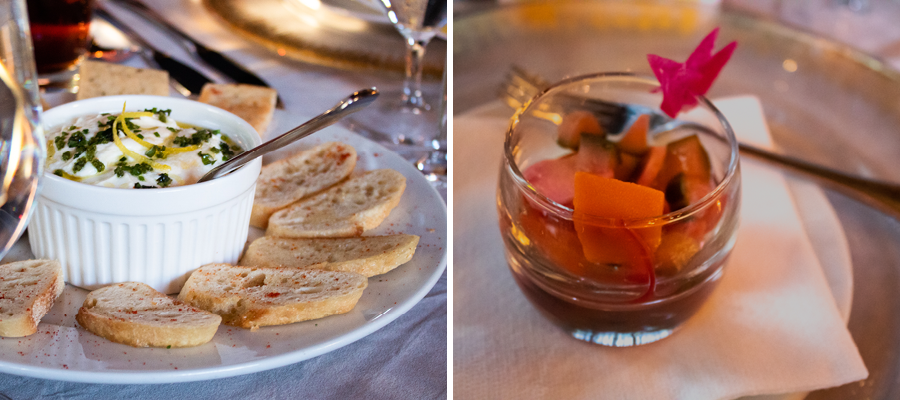 Fourth Course
Limoncello Pasta, made with local fettuccini, zucchini ribbons, and sauce created with Taslo Local Limoncello from New Albany.
This dish was inspired by one we served at Field to Table over 4 years ago!
Fifth Course
Fresh scallop & shrimp ceviche.
Sixth Course
Mini beef wellington with spinach and mushroom duxelles stuffing.
Vegetarians at the table enjoyed a mini beet wellington! 
This course was the fan-favorite of the evening!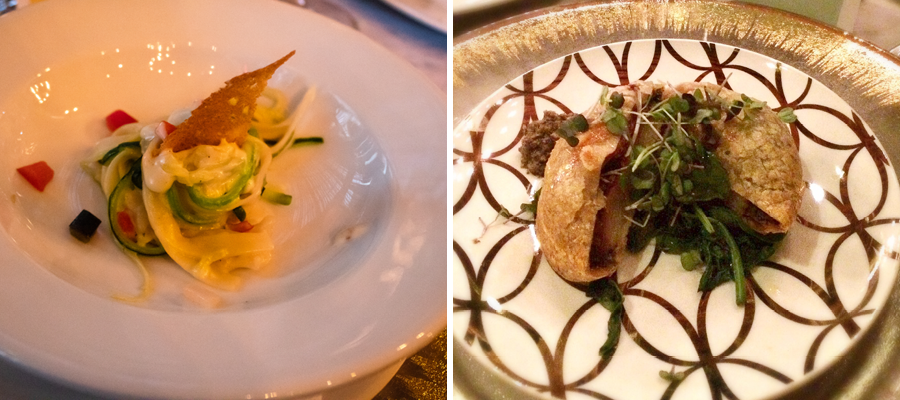 Seventh Course
Cherries Jubilee served over Johnson's vanilla ice cream.
Our culinary team surprised guests with a table-side flambé!
Eighth Course
The night ended with a palette of local cheeses and house-made jams.
---
Our team was grateful to experience the night with our clients, vendors and partners that have become like family to us. We are so thankful to work together with wonderful people who help us make our events successful.
We are looking forward to even more successful events as Together & Company.