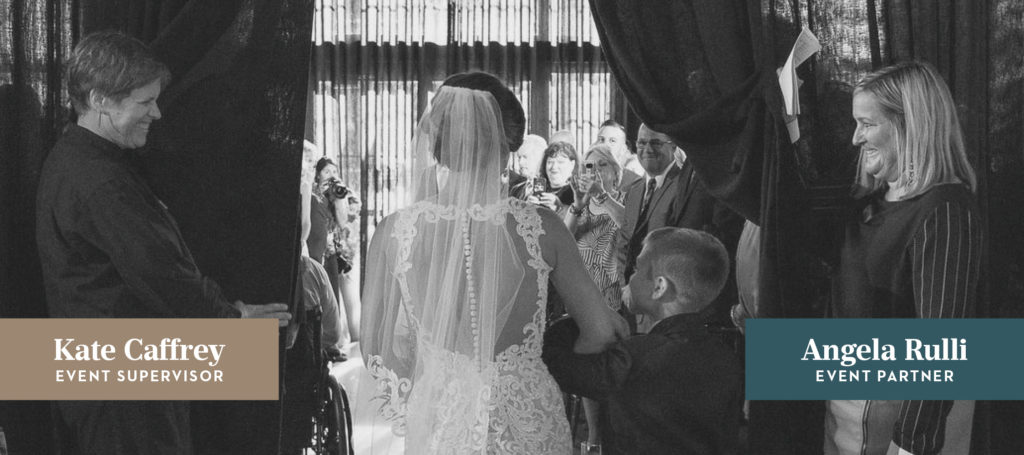 By: Kate Caffrey, Event Supervisor & Angela Rulli, Event Partner
At Together & Company, we love to collaborate creatively with clients. We learn about their vision and bring it to life just as they imagined. Often, that means creating custom décor in-house. A few weeks ago, one of our Event Partners, Angela Rulli, helped plan a first birthday party held at the High Line Car House. When the client wasn't quite sure what direction to take with the theme, Angela enlisted her sister Kate — event supervisor and custom décor expert — to help out. Here's a look behind the scenes at Kate's process:
Step 1: Find inspiration
Kate: I take pictures all the time on my phone when I am out – signs, window displays, nature – anything that catches my eye. I love Pinterest and have found it to be a great tool when it comes to keeping all my ideas in one place. After an initial meeting with a client, I sketch out their vision to really bring the conceptual ideas to life. We then talk through the sketches, discuss color palettes and brainstorm ideas for specific décor.
Step 2: Organize your ideas into themes
Kate: Since this was a birthday party for a boy, I started thinking about my own boys' interests and came up with a few different themes for the client to pick from. Some of the options were safari, circus, or nautical.
Angela: Kate did a great job of guiding the client through the possibilities of each theme, but we eventually decided on a nautical theme to represent his "voyage" through his first year of life.
Step 3: Gather materials and create
Kate: I am a big believer in re-purposing items. I'm constantly on the lookout for discarded furniture, unusual items, and of course, wood. When I come across something I think I could make myself, I usually do. It's become a bit of a family joke... "mom can make it!"
Angela: Speaking of re-purposed items, our brother even lent us a weathered sail from his boat! This gave the main food display a more authentic look, and it was definitely one of my favorite décor pieces from this event.
Kate: Some of the other pieces I created include handmade red and yellow buoys, a pier for the photo area, plus a wooden "1" sign painted to resemble a lighthouse.
Step 4: Add personal touches
Kate: The smallest, subtle touches end up being my favorite part of the decor we create — they personalize the event and make it even more special. I created a nautical flag that spelled out the boy's name and I loved that piece. Another piece I really loved was the lobster trap – the night before the event, I decided the birthday party would not be complete without one! So, of course, I made one using flexible wood trim and reclaimed lath wood I had around the house. (Originally bought from Craigslist!)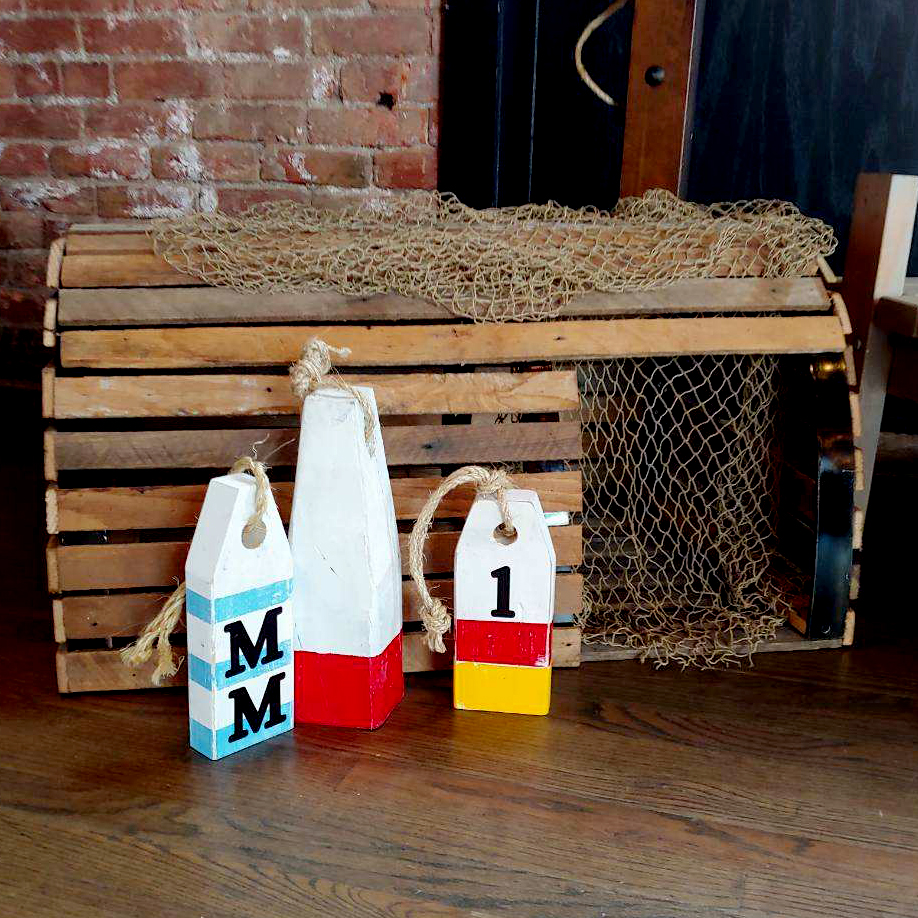 Tip: Work together!  
Angela: One of my favorite things about event planning is shaping a vision and working with our partner vendors to share the unlimited possibility of our scope of work. Ballooniacs crafted anchors, buoys and gorgeous wall arches out of balloons. Piece of Cake and Sadie Baby Sweets provided a ton of yummy treats, plus a nautical 3-tiered cake. Thanks to creative collaboration, we planned a first birthday party that was memorable for every guest.