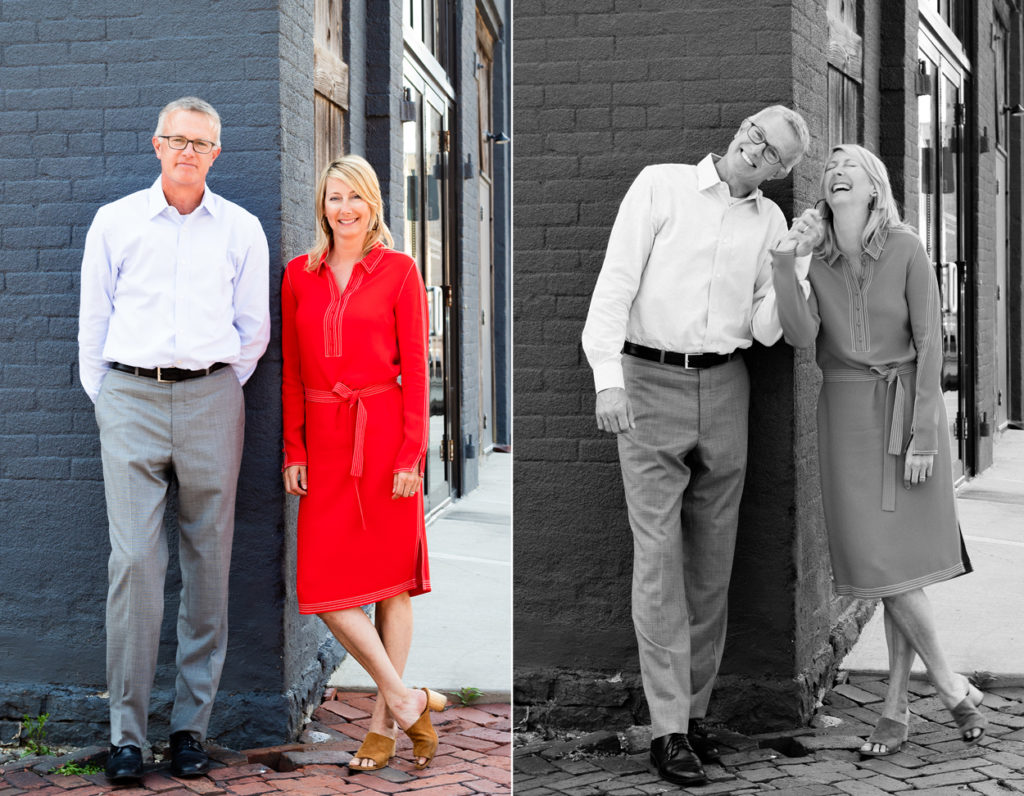 By: John Petro,
Director of Business Development & Community Relations
Joining the Sweet Carrot and Together & Company team as the Director of Business Development and Community Relations is an exciting new chapter.  I am honored to join Angela's companies and to be a part of our family business.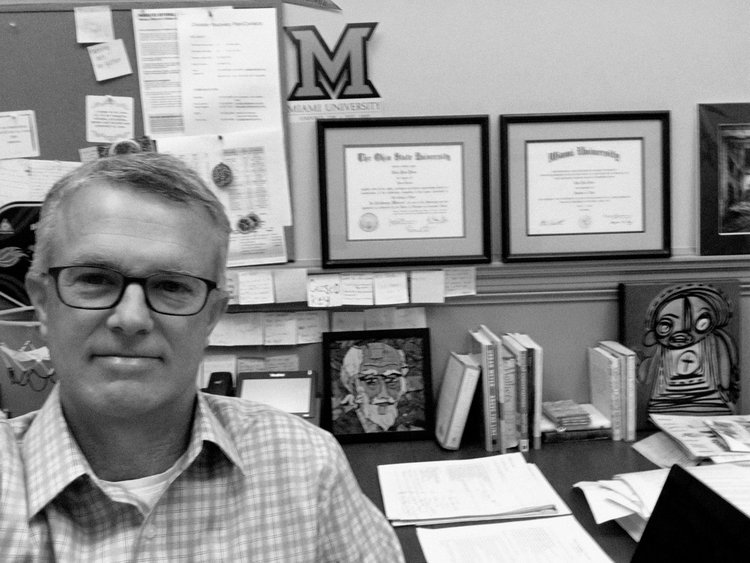 Four years ago, I changed careers from being a small business owner and civil trial attorney to joining Cristo Rey Columbus High School as the Director of the Professional Work Study Program — which allows students to have a professional work experience throughout the school year.  During my time at Cristo Rey, I helped grow that program from 275 students and 65 businesses, to over 400 students and 135 businesses throughout Central Ohio.  It was an absolute joy to build those partnerships, to work for and with the students, the others on the work study team, and all of the incredible people at the many businesses who partnered with the program.  I am quite proud of the work we all did together.  My time at Cristo Rey has come to an end and my next professional experience has begun.   
Over the past 20+ years I have watched my wife develop her organizations, her skills and abilities and have been in awe of her as an entrepreneur, executive and passionate community leader. So far my involvement with her company has had many stages…
My connection to her business actually started as a customer in the 1990's — the early days — when she was working out of a Brewery District Bar. My law partner and I were quite fond of the delicious wrap sandwiches and I was especially fond of the beautiful young woman who made and served them.
A few years later, the night before our first date, we spoke on the phone to dispense with some of the "awkward" first date small talk. She asked me what CDs I had in my car and what kind of food I liked: "Everything. My mother trained me well to be open and curious about food from all around the world." I then asked her what she was doing at that very moment (late in the evening on the Wednesday before Thanksgiving):
"Oh, I'm just standing in my apartment kitchen snapping 50 pounds of green beans for a party my company is catering tomorrow." 
I was instantly impressed by her work ethic and desire to serve her customers no matter what it took. That ethic and desire has continued to grow every moment of every day I have known her.
Early on, I was occasionally asked to lend a hand.  "John, put on black pants and a white dress shirt and meet me at Nationwide Children's Hospital, now.  One of our servers called off."  I did a much better job of clearing plates and glasses there than I did cutting slices of cheesecake at The Kelton House a year or so later: "It looks like Frankenstein cut these with a hacksaw." ... oops.   
But, for the most part, I ran my small law firm and Angela worked in and on her business, growing it from the rented kitchen of a bar to a shop in Linworth, and now to our home at the High Line Car House.
Today, I am proud to work beside the talented, hard-working, wonderful people who create and serve delicious food, and plan and execute beautiful experiences for thousands of people around Central Ohio. As a lifelong Columbus resident, I am passionate about our community and the impactful work that so many do to help make it the thriving, amazing place that it is. Now, in this transition from my fulfilling work at Cristo Rey into the family business, I am excited to join a team of people who work by our company's founding values. Values that to me, are not just words on a page but principles to live by: Do what it takes, Love what you do, Have fun doing it, Leave it better than you found it, All for One and One for All.
Working with this team, we can all continue to make this community a better place by living up to these principles and by working for and with each other — together.
My favorite food at Sweet Carrot: 
The mac 'n cheese and beef brisket are my go-to's but I also love all of the soups and my sweet tooth requires at least one of any of the cookies.
My favorite menu item from Together & Company: 
It is amazing to me how the menus of Together & Company have developed over the years. The food the culinary team creates is both beautiful and delicious and continues to evolve every day. I love the traditional items like the Asiago chicken and the four cheese stuffed mushrooms but also love the Couscous bowl with flank steak and the Korean BBQ bowl.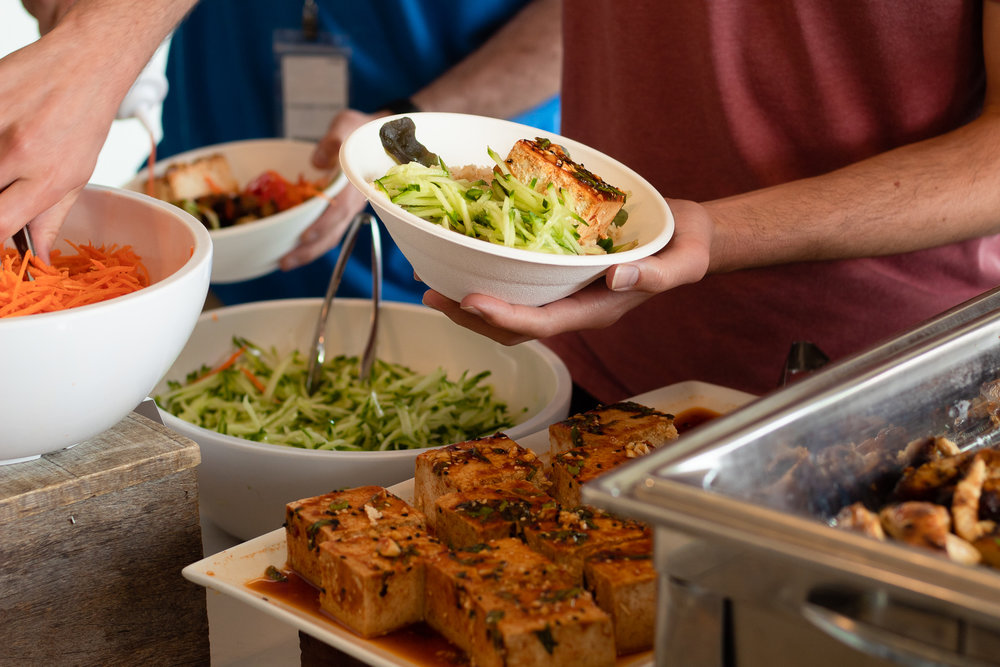 My favorite Together & Company event I've attended: 
Over the years, I have attended a number of amazing events planned and catered by Angela's team of food professionals. I have loved attending and watching the team execute at Harvest Ball, The Garden Party and Field to Table to support such important organizations like Local Matters, Cristo Rey Columbus High School and Franklin Park Conservatory, but forever…
My favorite event will be the one that happened on July 5, 2003 when Angela and I said, "I do" in front of our friends and family.