It's stressful enough during the holiday season to think about hosting a get-together or family celebration, and with the holidays right around the corner, we're taking some of the stress off. We're gifting you our secrets for perfect alcohol portioning for any number of guests.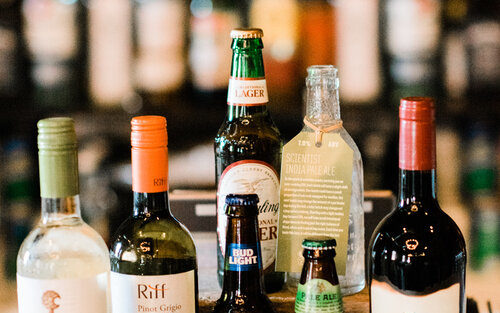 Choose your selections
1. Liquor
For liquor, we recommend sticking to the basics. If you have favorites, by all means, now is the time to wow your guests! But typically, vodka, gin, bourbon, rum and scotch work very well and offer a variety to create plenty of mixed drinks.
2. Wine
For wine, a 2:2:1 ratio is a perfect fit. Two whites, two reds and one rosé pleases the crowd and opens up the palate. If you're planning on serving wine to everyone through dinner, adding on three bottles of a paired red or white to the meal is a dream combination. 
3. Beer
For beer, diversity is key. Domestic and local options keep beer varieties fun and interesting. Play to your own tune and choose bottles that fit the essence of your gathering.
Buy the right portions
TIP: Save these graphics to your phone for future reference!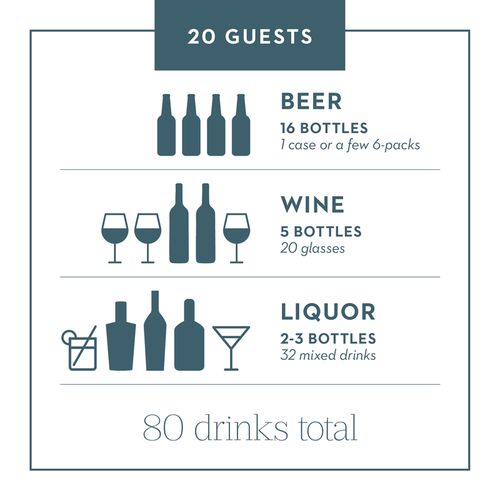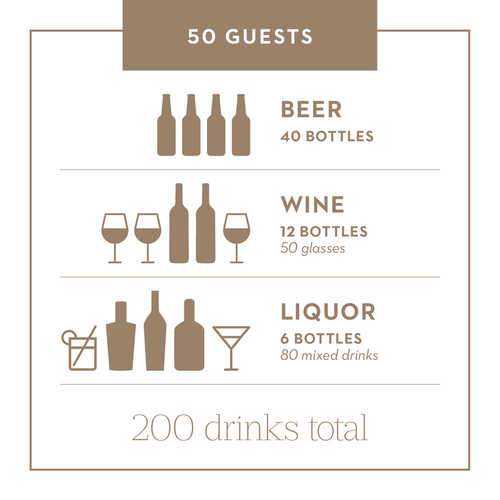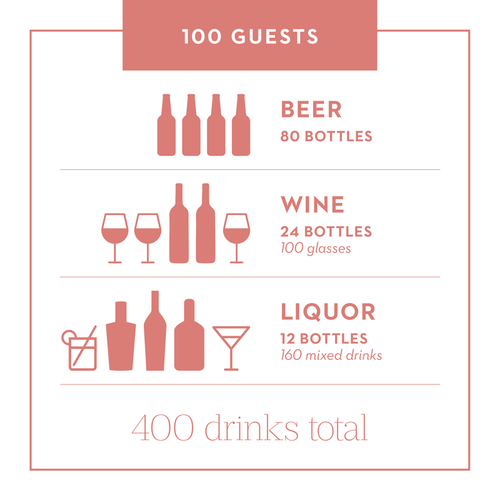 Cheers!